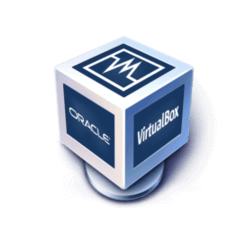 Oracle Virtualbox reached 5.2.4, the second maintenance release for the 5.2 series with various high resolution display improvements, Gnome shell login issue fixed, and various audio fixes.
Virtualbox 5.2.4 release highlights:
Adjusting desktop file for X11 window managers
arious high resolution display adjustments
Audio: fixed SB16 volume handling
various audio fixes
fixed a problem where OHCI emulation might sporadically drop data transfers
fixed screen corruption when the Linux host screen changes and a virtual machine window is maximized
Fixed a hang at the GNOME Shell login screen with 3D enabled
How to Install Virtualbox 5.2.4 in Ubuntu:
1. If you're still running with VirtualBox 5.1.x, open terminal via Ctrl+Alt+T or from application launcher. Remove old Virtualbox via command:
sudo apt-get remove virtualbox virtualbox-5.1
2. Download & install the latest Virtualbox package from the link below:
[ac-button url="https://www.virtualbox.org/wiki/Linux_Downloads" target="_blank"]Download VirtualBox for Linux[/ac-button]
3. If you've added the Oracle VBox repository, you can directly install the 5.2 release from Synaptic Package Manager or via apt command, after removing the old version.
To add the repository, do:
Open terminal (Ctrl+Alt+T) and run command to add the repository:
sudo sh -c 'echo "deb http://download.virtualbox.org/virtualbox/debian xenial contrib" >> /etc/apt/sources.list.d/virtualbox.list'
Depends your Ubuntu edition, replace xenial (for Ubuntu 16.04) with trusty (for 14.04, Mint 17.x, eOS 0.3), or artful (for Ubuntu 17.10).
Setup the keyring so to trust the updates from the repository:
wget -q https://www.virtualbox.org/download/oracle_vbox_2016.asc -O- | sudo apt-key add -

wget -q https://www.virtualbox.org/download/oracle_vbox.asc -O- | sudo apt-key add -
Finally install virtualbox 5.2 via commands:
sudo apt-get update

sudo apt-get install virtualbox-5.2
With the repository added, you can simply install the future 5.2 series updates via Software Updater.