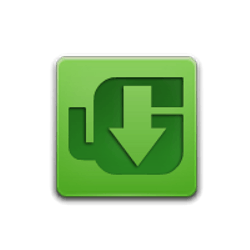 uGet download manager reached the 2.2.1 release a few days ago with less memory usage and some bug-fixes.
uGet 2.2.1 was released silently in its project page with following changes:
reduce memory usage.
mega plug-in: completed size should not be '-1' if file size > 2G on a 32-bit system.
adjust speed limit independently without enabling global speed limit.
fix that can't get 1080p video from YouTube.
update translation files.
How to Install uGet 2.2.1 in Ubuntu:
There's no announcement and official PPA updates at the moment of writing.
However, the .deb packages for Ubuntu 14.04 trusty, Ubuntu 16.04 xenial, Ubuntu 17.10 artful, and Ubuntu 18.04 bionic are available at:
[ac-button style="flat" url="https://sourceforge.net/projects/urlget/files/uget%20%28stable%29/2.2.1/" target="_blank"]uGet 2.2.1 (i386.deb for 32bit, amd64.deb for 64bit)[/ac-button]
Download the .deb that matches your Ubuntu edition, and click install it via Ubuntu Software, Gdebi, or by running command in terminal (Ctrl+Alt+T):
sudo dpkg -i ~/Downloads/uget_*.deb; sudo apt-get -f install
Once installed, open the download manager from your application launcher and enjoy!