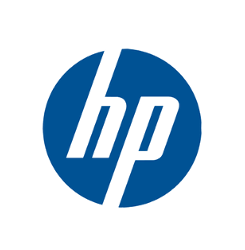 HPLIP 3.18.5, HP developed Linux drivers for HP inkjet and laser based printers, was released a few hours ago.
HPLIP 3.18.5 brings a large list of new printers support:
HP DesignJet T1700 / T1700dr PostScript
HP Color LaserJet Pro M253a, M254dn, M254n, M254dne, M254nw, M254dw, M254cnw, M253nw, M253cnw, M254cdw.
HP Color LaserJet Pro MFP M180nw, M181fw, M179fw, M179cfw, M181fnw, M181cfw, M180n, M178cn, M178n, M180cn
HP Color LaserJet Pro MFP M281fdw, M279fdw, M281cdw, M281fdn, M281dne, M278dn, M280nw, M278nw, M278cw, M280cnw, M280c2
HP Color LaserJet Pro M154a
HP Color LaserJet M153a, M153b, M153nw, M153cnw, M153c1, M154b, M154nw, M153c1, M154cnw, M154c1
HP PageWide Managed Color MFP P77440dn, P77440dn, P77940dns, P77940dn, P77940dn+, P77950dns, P77950dn, P77950dn+, P77960dns, P77960dn, P77960dn+
Download / Install HPLIP 3.18.5:
To install the software, download the package "hplip-3.18.5.run" from the link below:
[ac-button size="large" url="https://sourceforge.net/projects/hplip/files/hplip/" target="_blank"]HPLIP Download Page[/ac-button]
Then open terminal via Ctrl+Alt+T or search for "terminal" from app launcher. When it opens, run command:
cd ~/Downloads/ && chmod +x hplip-3.18.5.run && ./hplip-3.18.5.run
Input your password (no visual feedback while typing) when it prompts and hit Enter.
Then follow the terminal outputs, answer some questions to build and install HPLIP on your system. When everything is done, plug/re-plug your printers and enjoy!