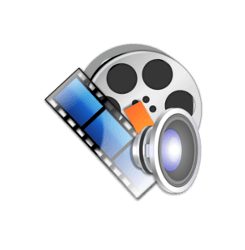 SMPlayer media player 18.5.0 was released earlier today with enhancements and a few bug-fixes. Here's how to install it in all current Ubuntu releases via PPA.
SMPlayer 18.5.0 release highlights:
Now the YouTube live streams work on Windows as well.
A problem which might prevent SMPlayer to open filenames with unicode characters in Windows has been fixed.
Fix: the cursor keys should now work in the playlist.
Now it's possible to select which multimedia keys should be used as global shortcuts (Preferences -> Keyboard and mouse).
The multimedia key events are sent twice on some systems, making some keys (like volume mute or play/pause) almost unusable. This version tries to detect it and prevent it.
"opus" has been added to to the list of audio extensions.
How to Install SMPlayer 18.5 in Ubuntu:
For Ubuntu 14.04, Ubuntu 16.04, Ubuntu 17.10, Ubuntu 18.04, and derivatives, do following steps to install or upgrade SMPlayer via its PPA repository.
1. Search for and launch "terminal" from application launcher. When it opens, run command:
sudo add-apt-repository ppa:rvm/smplayer
Input your password (no visual feedback while typing) when it asks and hit Enter.
2. Then upgrade SMPlayer using Software Updater (or Update Manager):
or run commands in terminal to install (or upgrade) the media player:
sudo apt-get update

sudo apt-get install smplayer smtube smplayer-themes
Uninstall:
To remove SMPlayer, run command in terminal:
sudo apt-get remove --autoremove smplayer smtube smplayer-*
And remove the PPA via "Software & Updates" utility under Other Software tab.