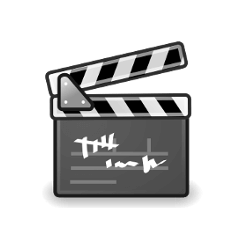 Avidemux video editor 2.7.1 was released a few days ago with new encoder support and various improvements. Here's how to install it in Ubuntu 18.04, Ubuntu 17.10, Ubuntu 16.04.
Avidemux 2.7.1 release highlights:
Add LibVA based HW accelerated H.264 encoder (Intel/Linux)
Fix last frames of video not retrieved from decoder
Fix keyframe-based navigation in field-encoded MPEG-2 video
Fix crash in the Matroska demuxer with high bitrate audio
Fix too short duration reported for MKV and MP4 with B-frames
Fix PTS delay calculation in the Matroska demuxer
Fix audio delay ignored by the Mp4 demuxer
Allow to force display aspect ratio in the configuration of the MP4 muxer
Fix crash in the AVI muxer on switch to OpenDML
Add PNG export, fix wrong colors with some colorspaces
Add feature to export selection as JPEG images
Fix AVI with H.264 / HEVC without B-frames being not seekable
Make AVI with H.264 / HEVC containing B-frames seekable by decoding the entire video
Implement fade-in / fade-out transition for "Add logo"
Add Opus encoder
Allow LPCM in FFmpeg-based muxers
How to Install Avidemux in Ubuntu:
For Ubuntu 16.04, Ubuntu 17.10, Ubuntu 18.04, you can install the new Avidemux packages via the unofficial PPA.
Sorry that the package names are still avidemux2.6 due to lack of time and my poor language skill.
1. To add the PPA, open terminal either via Ctrl+Alt+T or by searching for 'terminal' from app launcher. When it opens, run command:
sudo add-apt-repository ppa:ubuntuhandbook1/avidemux
Input your password (no visual feedback while typing) when it prompts and hit Enter.
2. Then install avidemux2.7-qt5 package either via Synaptic Package Manager or by running commands:
sudo apt-get update

sudo apt-get install avidemux2.7-qt5 avidemux2.7-plugins-qt5
Uninstall:
For any reason remove the software via command:
sudo apt-get remove --autoremove avidemux2.7-qt5 avidemux2.7-plugins-qt5
To remove the PPA, launch 'Software & Updates' utility and navigate to 'Other Software' tab.