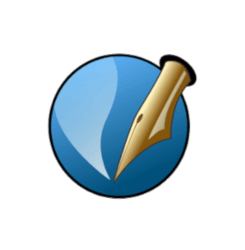 For those who are still sticking to the Scribus 1.4 stable series, here's how to install the latest stable Scribus 1.4.7 in Ubuntu 18.04, Ubuntu 17.10, Ubuntu 16.04, and/or Ubuntu 14.04.
Scribus 1.4.7 was announced a few weeks ago along with the 1.5.4 preview release:
"Scribus 1.4.7 is almost exclusively a bugfixing and update release and will be the last iteration of the Scribus 1.4.x line. All future development efforts will go into the upcoming new stable version 1.6.x."
How to install Scribus 1.4.7 in Ubuntu
The official PPA repository has built the packages for all current Ubuntu releases.
1. Open terminal either via Ctrl+Alt+T or by searching for "terminal" from app launcher. When it opens, run command to add the PPA:
sudo add-apt-repository ppa:scribus/ppa
Input your password (no visual feedback) when it prompts and hit Enter
2. Then upgrade Scribus using Software Updater:
or run commands in terminal to install or upgrade the desktop publishing software:
sudo apt-get update

sudo apt-get install scribus
Uninstall:
You can remove the PPA repository via Software & Updates utility -> Other Software tab.
To remove Scribus, run command in terminal:
sudo apt-get remove --autoremove scribus