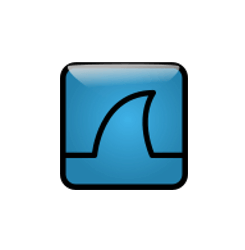 Wireshark network packet analyzer 2.6 stable series now is available to install in all current Ubuntu releases via the stable PPA.
Wireshark 2.6 was released 3 months ago in Apirl. It mainly features:
Support for HTTP Request sequences
Support for MaxMind DB files. Support for GeoIP and GeoLite Legacy databases has been removed.
The Windows packages are now built using Microsoft Visual Studio 2017.
The IP map feature (the "Map" button in the "Endpoints" dialog) has been removed.
Install Wireshark 2.6 via PPA in Ubuntu:
So far the PPA contains Wireshark 2.6.1 for Ubuntu 18.04, Ubuntu 17.10, Ubuntu 16.04, Ubuntu 14.04.
1. Open terminal by either pressing Ctrl+Alt+T or searching for 'terminal' from app launcher. When it opens, run command:
sudo add-apt-repository ppa:wireshark-dev/stable
Type your user password (no asterisks feedback due to security reason) when it prompts and hit Enter.
2. If you've the previous Wireshark 2.4.x installed on your system, remove it first via command:
sudo apt-get remove --autoremove wireshark
3. Finally run following commands one by one in terminal to install Wireshark 2.6:
sudo apt-get update

sudo apt-get install wireshark
Uninstall:
To remove the software, open terminal and run command:
sudo apt-get remove --autoremove wireshark wireshark-*
And remove the PPA by launching Software & Updates -> Other Software tab.