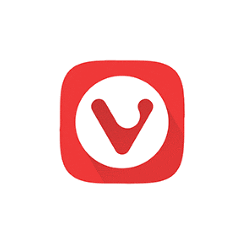 Vivaldi web browser released version 2.4 today. The new release supports drag & drop moving toolbar icons by holding Shift key.
Vivaldi 2.4 release highlights:
Toolbar buttons now is movable.
Option to reset toolbar.
Bookmark a selection of tabs via the context menu (right-click)
Support managing people and guest profiles
Basic Calculator in Quick Commands
Allow double-click to rename tab stack
Make it possible to sync the content of the bookmarks bar
And many more other changes. See the previous link for details.
How to Install Vivaldi 2.4 in Ubuntu:
The official Ubuntu .DEB packages are available for download at the link below:
[ac-button style="flat" size="large" url="https://vivaldi.com/download/" target="_blank"]Download Vivaldi (DEB)[/ac-button]
Grab the deb matches your OS, then install it via Ubuntu Software or Gdebi package manager. Or run command in terminal:
sudo dpkg -i ~/Downloads/vivaldi-stable_2.4*.deb
In addition, after installed the .deb package, you can enable Vivaldi apt repository (Softare & Updates -> Other Software) to receive future updates through Software Updater: