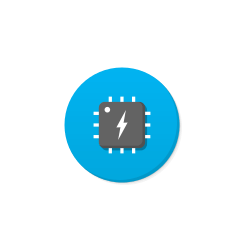 CPUPower-GUI is a simple graphical utility allows to change the frequency limits of your cpu and its governor.
With the tool, you can easily change the frequency settings on per CPU core basis. Just choose a profile you want to configure, then highlight each cpu core, and set its minimize and maximize frequency using the slider-bars. By default, it has only built-in "Balanced" and "Performance" profiles, but you can create your own in "Profiles" tab and set its frequency for each core as you prefer.
You can also change the cpu governor profiles, Performance and Balanced. And the profiles can be selected easily from the system tray indicator menu.
After setup your profiles, you can configure which to use on startup along with a few other options in the second Preference tab.
How to Install cpupower-gui in Ubuntu:
The software is available in Ubuntu universe repositories since Ubuntu 20.04. The package however is always old.
The software developer now offers the official .deb packages for downloading in the Github releases page:
Download and install the .deb package. Then press Ctrl+Alt+T on keyboard to open terminal and install it via:
sudo apt install ./Downloads/cpupower-gui*all.deb
For Linux Mint, grab the last 3 .deb packages instead and install them using Gdeb package installer.

For the source tarball and more about the utility, go to github project page.