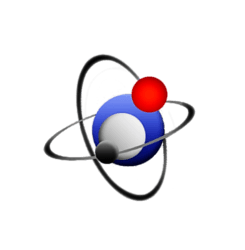 MKVToolNix, free and open-source Matroska software, reached 20.0.0 release a day ago. Here's how to install it in Ubuntu 16.04, Ubuntu 17.10.
MKVToolNix 20.0.0 fixed quite a number of bugs in mkvmerge, and removed those options and features deprecated a year ago. An important change was the near complete rewrite of mkvinfo's internals.
Important notes in the announcement:
Feature removal: several deprecated features have been removed:

mkvmerge: the deprecated options --identify-verbose (and its counterpart -I), --identify-for-gui, --identify-for-mmg and --identification-format verbose-text
support for the deprecated, old, proprietary format used for option files
support for passing command line options via the deprecated environment variables MKVTOOLNIX_OPTIONS, MKVEXTRACT_OPTIONS, MKVINFO_OPTIONS, MKVMERGE_OPTIONS and MKVPROPEDIT_OPTIONS

mkvinfo: most of its code was re-written in order to lay the groundwork for including its functionality in MKVToolNix GUI but with more features than the existing mkvinfo GUI. Changes include but aren't limited to:

Several element names are a bit clearer (e.g. Maximum cache instead of MaxCache).
All timestamps and durations are now output as nanoseconds in formatted form (e.g. 01:23:45.67890123). All additional formats (e.g. floating point numbers output in seconds or milliseconds) were removed.
Element names for chapters and tags are now translated if a translation is available.
Elements located in wrong positions within the Matroska document are handled better.
How to Install MKVToolNix 20.0.0 in Ubuntu:
The official apt repository offers the latest packages for Ubuntu 16.04, Ubuntu 17.04, Ubuntu 17.10 so far.
Open terminal via Ctrl+Alt+T or by searching it from app launcher. When it opens, do following steps:
1. Run command to add the repository:
sudo sh -c 'echo "deb https://mkvtoolnix.download/ubuntu/ $(lsb_release -sc) main" >> /etc/apt/sources.list.d/bunkus.org.list'
Replace $(lsb_release -sc) with xenial for Linux Mint 18.x. And input your password (no visual feedback while typing) when it prompts and hit Enter.
2. Then install the key:
wget -q -O - https://mkvtoolnix.download/gpg-pub-moritzbunkus.txt | sudo apt-key add -
3. Finally either upgrade the software via Software Updater (Update Manager):
or run command to install the software packages:
sudo apt-get update

sudo apt-get install mkvtoolnix mkvtoolnix-gui
Uninstall:
To remove the repository, launch Software & Updates utility and navigate to Other Software tab.
To remove MKVToolNix, use Synaptic Package Manager or run following command:
sudo apt-get remove --autoremove mkvtoolnix mkvtoolnix-gui