This brief tutorial is going to show you how to download and install JDownloader 2 Beta on Ubuntu 12.04 Precise, 13.04 Raring.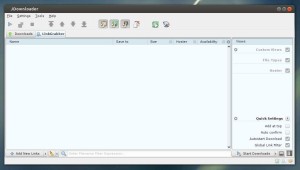 As you may know, Jdownloader is a free and open-source download manager written in Java, which allows the automatic downloading of files and split files from one-click hosting sites such as RapidShare.
For the difference between classic Jdownloader and Jdownloader 2 Beta, see:
Install JDownloader 2:
Jdownloader depends on Java 6 or 7, so first install OpenJDK from Ubuntu Software Center or Oracle Java 7 from ppa. To check current installed version, run below command in terminal:
java -version
You should see similar output:
java version "1.7.0_25"
Java(TM) SE Runtime Environment (build 1.7.0_25-b15)
Java HotSpot(TM) Client VM (build 23.25-b01, mixed mode)
To get started installing Jdownloader 2 Beta, you may check your system type (32-bit or 64-bit). Go to Unity Dash, search for and open Details to check out your OS information: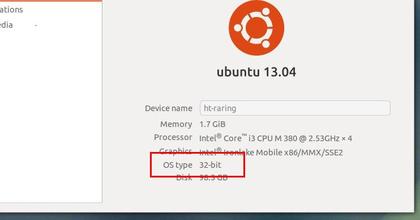 Once you confirmed your OS type, press Ctrl+Alt+T to open terminal. When it opens, run command to download JDownloader 2 beta for Linux installer. (jdownloader download page)
For 32-bit os:

wget http://installer.jdownloader.org/JD2SilentSetup_x86.sh

For 64-bit os:

wget http://installer.jdownloader.org/JD2SilentSetup_x64.sh
In order to run this .sh installer, run below command to give it executable permission (Or you can do this in file Properties window.)
chmod +x JD2SilentSetup*.sh
After that, run the .sh installer via command below:
./JD2SilentSetup*.sh
It brings up the setup wizard. Follow it and you're done!
Once installed, Jdownloader 2 should available in the Unity Dash.
UPDATE: To uninstall Jdownloader 2, just run the "Uninstall JDownloader" file in the installation folder to bring up uninstall wizard and follow it.