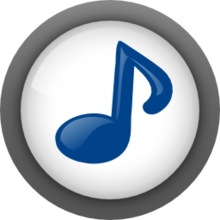 Cantata, yet another client for the music player daemon (MPD) has reached release 1.3.2 with improvements and various bug fixes.
As you may know, Cantata is one of the most feature packed MPD clients, excelling at common use cases (playlists, streams, library management, lyrics) and including many features found in advanced media players (dynamic playlists, synchronization with external media players, transcoding, replaygain scanning, support for multiple MPD servers).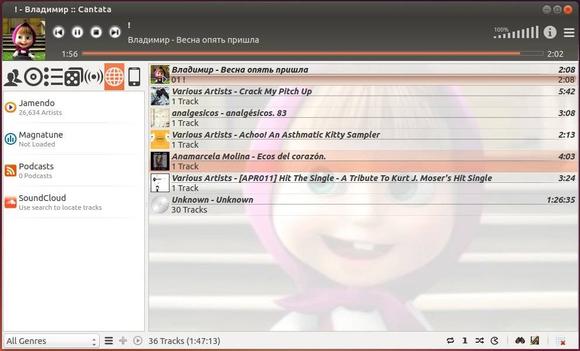 Changes in Cantata 1.3.2:
In cover/artist dialog, when attempting to save an image into Cantata's cache folder – ensure the 'covers' sub-folder is created.
When saving artist image from cover dialog, if set to save in MPD folder and song's path does not have 2 folder elements then save in cache folder. Cantata will only save artist images, and backdrops, in MPD folder if the folder structure is (e.g.) Artist/Album/Track.mp3
Use case-insensitive sort of folder view items when adding to playqueue.
When determining the 'basic' artist of a track, if albumartist is set and artist is not, then use albumartist.
For the web-links in the context view, replace ampersand and question mark characters in artist names with the relevant URL encoding.
Use CMake to locate X11 libraries and headers.
Set minimum size for initial settings wizard.
If buddy of a checkbox or radio is clicked, then toggle check or radio.
Disable context-view cancel actions until a job is created.
When searching models, also search composer field.
Fix enabling of "Initially collapse albums" in playlists settings tab.
Fix grouped playlist view initial state when set to initially collapse albums.
Fix calculating size of song files when copying off a device that has been previously scanned, and its contents cached.
When copying from a CD, check that we have enough space for track that was encoded with a 1:18 ratio. Just a sanity check really.
Fix song notification mem-leak (Linux only).
When transitioning between backdrops in cover view, draw old at correct position.
Dont load library twice at start-up when cache has been deleted current tab is artists or albums.
Install or Upgrade Cantata:
To install or upgrade from PPA, press Ctrl+Alt+T on keyboard to open the terminal. When it opens, run the commands below one by one:
sudo add-apt-repository ppa:ubuntuhandbook1/cantata

sudo apt-get update

sudo apt-get install cantata
You can also build it from the source tarball which is available in kde-apps.org.