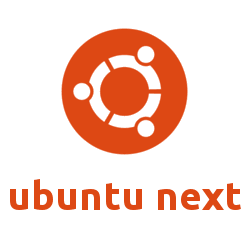 The first alpha of the next Ubuntu 15.04 Vivid Vervet has been released today. It features images for Kubuntu, Lubuntu, Ubuntu GNOME, UbuntuKylin and the Ubuntu Cloud images.
NOTE Pre-releases of the Vivid Vervet are *not* encouraged for anyone needing a stable system or anyone who is not comfortable running into occasional, even frequent breakage. They are, however, recommended for Ubuntu flavor developers and those who want to help in testing, reporting and fixing bugs as we work towards getting this release ready.
Alpha 1 includes a number of software updates that are ready for wider testing. This is quite an early set of images, so you should expect some bugs.
Kubuntu 15.04: The Plasma 5 is now the default.
Ubuntu Gnome 15.04:

Gnome-shell is still 3.12 for now (hopefully by Alpha 2, we shall have 3.14).
Few applications have been updated to 3.14 (hopefully by Alpha 2, most of the applications will be 3.14).
gnome-terminal has transparency again.
Window control Button layouts have been reverted to upstream default (only close); use gnome-tweak-tool if you want to get back the other controls.
Download Ubuntu 15.04 Flavors:
Kubuntu 15.04: cdimage.ubuntu.com/kubuntu/releases/vivid/
Lubunuu 15.04: cdimage.ubuntu.com/lubuntu/releases/vivid/
Ubuntu Gnome 15.04: cdimage.ubuntu.com/ubuntu-gnome/releases/vivid/
UbuntuKylin 15.04: cdimage.ubuntu.com/ubuntukylin/releases/vivid/
Ubuntu Cloud 15.04: cloud-images.ubuntu.com/releases/vivid/
via: fridge.ubuntu.com