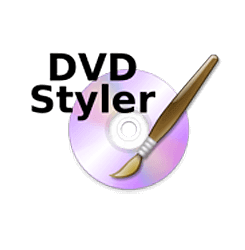 DVDStyler, the cross-platform free DVD authoring application, has reached the new major 3.0 release recently with new features, improvements and fixes.
According to the changelog, DVDStyler 3.0 features:
added support of animations
added validation of menu cell actions
added option "keep aspect ratio" for image in frame
added option "add chapter at title end"
added option to downmix audio to stereo
fixed setting of chapters if video is cut
fixed fade in/out if video is cut
fixed applying of audio filters if mplex is used
added support of MPC-HC
audio normalization: added clipping protection
interlaced encoding: added -alternate_scan parameter
added clear cache button in settings dialog
added Manolito's VBR plug-in
added scrollbar to video object box in title properties
added support of metadata (chapter and audio/subtitle language names)
added possibility to force display subtitles (but it doesn't work in VLC)
added menu templates "Heart" and "MothersDay" (thanks to Gerd Altmann for the images)
fixed some bugs
win32: updated ffmpeg to version 3.0
How to install DVDStyler 3.0 in Ubuntu:
DVDStyler does not provide official Linux binary. Besides building from the source tarball, you may install it using my PPA (unofficial).
So far, the PPA supports Ubuntu 20.04, Ubuntu 22.04, Ubuntu 23.04, Linux Mint 21, and derivatives.
1. Add PPA.
Open terminal (Ctrl+Alt+T) and paste the command below and hit run:
sudo add-apt-repository ppa:ubuntuhandbook1/dvdstyler
Type in password when it asks and hit enter. No visual feedback on password typing.

2. If you have Synaptic Package Manager, you can now launch it, search for and install DVDStyler after clicking the Refresh button.
Or just run the commands below one by one in terminal:
sudo apt update

sudo apt install dvdstyler
3. (Optional) You can remove the PPA by launching Software & Updates and navigating to Other Software tab. And remove DVDStyler via either Synaptic or apt command with remove flag:
sudo apt remove dvdstyler dvdstyler-data