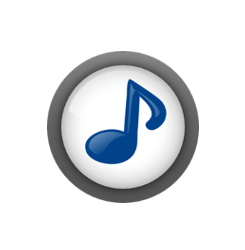 Cantata, the open-source Qt5 graphical client for MPD, has reached the new major 2.1 release hours ago with a huge list of changes. Here's how to install it in all current Ubuntu releases via PPA.
Cantata 2.1.0 release highlights:
Re-add all album sorts from Cantata 1.x.
Detect and show DLNA streams in grouped view.
Re-add genre combo to library view. Only visible if grouping by artist or
album.
Fix Jamendo and Magnatune covers.
Use Pulse Audio for 'Personal' MPD instance.
Fix crash when changing playqueue view type.
Fix local file playback on remote MPD when MPD's curl is using IPv6.
Read lyrics from MP4 files.
Support disc number in CUE files.
Allow single-key shortcuts.
Improve Mopidy support.
Enable support for Opus tags if enabled in TagLib.
Remove Qt4, KDE4, and Ubuntu touch support.
Make all of Cantata's internal actions accessible via DBUS.
Add support for OriginalDate tag.
Enable retina support for all builds.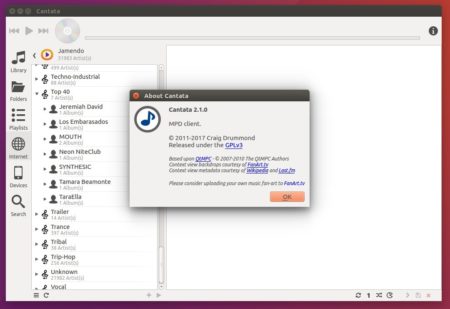 How to Install Cantata 2.1.0 in Ubuntu:
Besides building the from source, All current Ubuntu releases, including Ubuntu 14.04, Ubuntu 16.04, Ubuntu 17.04, Ubuntu 17.10, and their derivatives can install either the KDE build or Qt5 build from unofficial PPAs.
1. Open terminal via Ctrl+Alt+T or from app launcher. When it opens, run command to add either PPA:
For Qt5 build, run command:
sudo add-apt-repository ppa:ubuntuhandbook1/cantata-qt

For KDE integration, add the kde build PPA instead:
sudo add-apt-repository ppa:ubuntuhandbook1/cantata
2. Then launch Software Updater utility to upgrade the client from an existing release: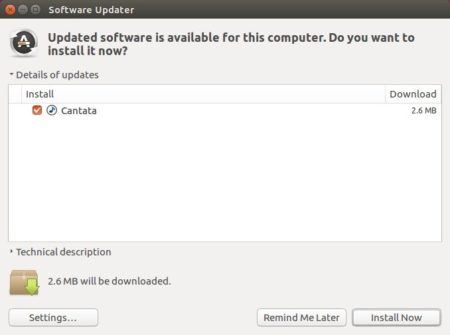 Or run commands one by one in terminal to install or upgrade Cantata:
sudo apt-get update

sudo apt-get install mpd cantata
Uninstall:
To remove the PPA repositories, go to System Settings -> Software & Updates -> Other Software tab.
To remove the mpd client, either use your system package manager or run command in terminal:
sudo apt-get remove --autoremove cantata