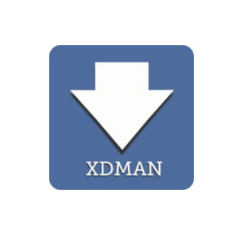 Xtreme Download Manager 7.1.2, the second release for XDM 2018, was released a few hours ago.
"Xtreme Download Manager (XDM) is a powerful tool to increase download speed up-to 500%, save streaming videos from YouTube, Metacafe, DailyMotion, Google Video or any other website, resume broken/dead downloads and schedule downloads.XDM seamlessly integrates with Microsoft Edge, Firefox, Chrome, IE, Opera, Safari and all popular browsers, to take over downloads and saving streaming videos from web."
Changes in XDM 2018-7.1.2 include::
Video converter now supports 100+ devices, HEVC encoding and new batch conversion feature.
Enhanced video downloader, now its possible download entire youtube playlist.
XDM by default uses systems Tcp Window size, user can also tweak and optimize network setting.
Downloads will goto separate folder for Music, Video, Apps etc.
Improved video capturing.
Added batch download from clipboard
Now its possible to preview video in browser.
Configurable temporary folder.
Refresh link page now allows to enter url manually.
XDM now allows to set minimum size of video which will be captured.
Now there is an option to start download automatically, instead of asking for confirmation before download
User can now configure to retrieve file modification time from server
XDM provides an option to overwrite extisting file
New option added to disable transparency
XDM now shows option to delete files from disk
Several minor bugfixes and improvements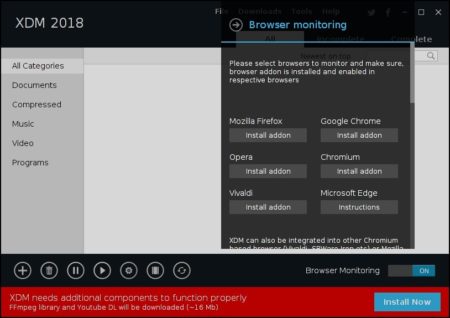 How to Install Xtreme Download Manager in Ubuntu:
Download the xdm Linux packages from the link below:
Select download x86 (for 32-bit) or x64 (for 64-bit) package and extract tarball.
Right-click the source folder and open it in terminal:
Then you can easily install the download manager by running command:
sudo ./install.sh

Uninstall:
The software offers an uninstall script in the installation directory. Simply open terminal (Ctrl+Alt+T) and run command to remove the software:
sudo /opt/xdman/uninstall.sh