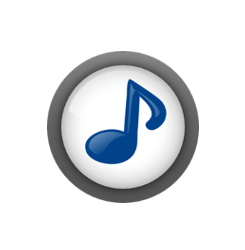 Cantata MPD client 2.3.0 was released a day ago with a large list of changes. Here's how to install it in Ubuntu 18.04, Ubuntu 17.10, Ubuntu 16.04, and/or Ubuntu 14.04.
Changes in Cantata 2.3.0 include:
Only disable system tray support if org.kde.StatusNotifierWatcher is not registered when running under Gnome.
Add ability to change grid cover size – Ctrl+ / Ctrl-
Avahi support (automatic mpd discovery)
Add "Add Local Files" to playqueue context menu.
Add support for Haiku
Add support for forked-DAAP – thanks to Wolfgang Scherer.
Reduce memory usage by correctly calculating cost of covers for in-memory cache.
Use IO::Socket::IP and not IO::Socket::INET in cantata-dynamic to allow usage with IPv6.
Enable remote (sshfs, samba) device support by default for Linux builds.
Make track links in context view work with CUE files.
Support dragging folder of music files onto playqueue.
Support dragging m3u and m3u8 playlists onto playqueue.
Add 'Categorized' view for albums in library.
Add settings page to configure API keys.
Add Suru icon for Ubuntu builds.
And there are various other changes, see HERE for details.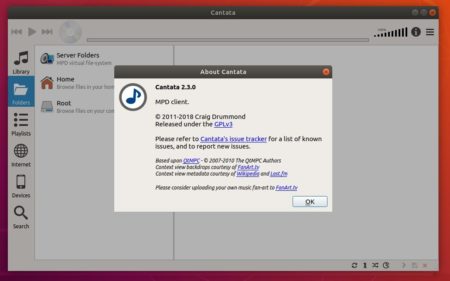 How to Install Cantata 2.3.0 in Ubuntu:
For all current Ubuntu releases, you can install Cantata 2.3.0 via the unofficial PPA.
1. Open terminal either via Ctrl+Alt+T keyboard shortcuts or by searching it from app launcher. When it opens, run command to add the PPA:
sudo add-apt-repository ppa:ubuntuhandbook1/cantata-qt
Input your password (no visual feedback while typing) when it prompts and hit Enter.

2. For those who have a previous release installed, upgrade Cantata via Software Updater: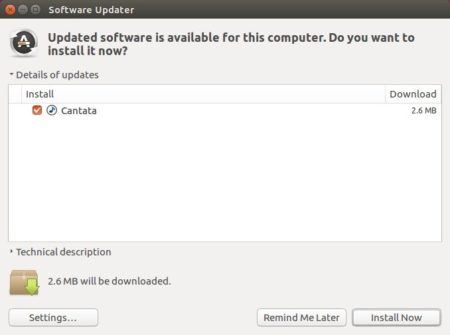 or install it for the first time via commands:
sudo apt-get update

sudo apt-get install cantata mpd
Uninstall:
To remove cantata MPD client either use system package manager or run command:
sudo apt-get remove --autoremove cantata
To remove the PPA repository, launch "Software & Updates" utility and navigate to Other Software tab.