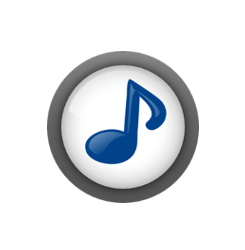 Cantata MPD client 2.3.2 was released a few days ago. Now you can easily install it via PPA in Ubuntu 18.04, Ubuntu 16.04, Ubuntu 14.04, and derivatives.
Changes in Cantata 2.3.2 include:
Store actual song path for local files (mainly affects windows)
When using Track Organizer to rename music tracks, rename any other files that have the same basename as the music file.
Install cantata.png to use as Windows tray icon.
Remove internal Samba share mounting code, this had some privilege escalation issues, and is not well tested.
Use 32-bit unsigned int to store output IDs.
When marking podcast episodes for download, and 'show only unplayed' is checked, then only download unplayed episodes.
Fix smart playlists with a rating range and no song include/exclude rules.
Enable proxy config settings page by default.
Add Brazilian Portuguese translation
Fix 'Locate In Library / Album' for albums with musicbrainz ID.
Check HTTP stream URLs are valid URLs, and scheme starts with http.
Due to reports of crashes in libvlc code, default to using QtMultiMedia for HTTP stream playback on Linux builds (already default for Mac/Win).
Use ":/" as root path for windows folder browse, seems to then list each drive.
If a dynamic playlist has rating 0..5 stars, then include all songs (even those without an explicit rating).
Ubuntu icon theme is now named Yaru, so install there.
Don't install Yaru icon by default.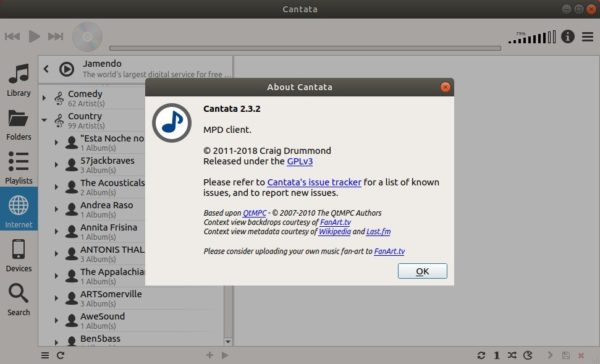 How to Install Cantata 2.3.2 in Ubuntu:
For all current Ubuntu releases, you can install Cantata 2.3.2 via the unofficial PPA.
1. Open terminal either via Ctrl+Alt+T keyboard shortcuts or by searching for 'terminal' from app launcher. When it opens, run command to add the PPA:
sudo add-apt-repository ppa:ubuntuhandbook1/cantata-qt
Input your password (no asterisks feedback while typing) when it prompts and hit Enter.

2. For those who have a previous release installed, upgrade Cantata via Software Updater: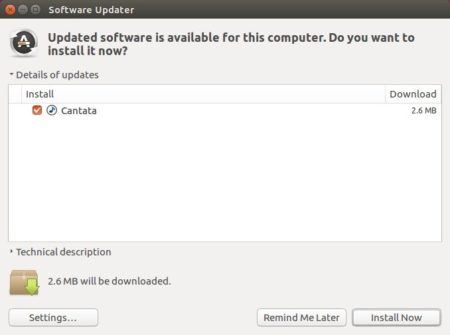 or install it for the first time via commands:
sudo apt-get update

sudo apt-get install cantata mpd
Uninstall:
To remove cantata MPD client either use system package manager or run command:
sudo apt-get remove --autoremove cantata
To remove the PPA repository, launch Software & Updates utility and navigate to Other Software tab.