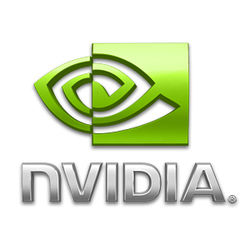 The Latest Long Lived Nvidia Driver 319.60 has been released with bug fixes and GeForce GTX 760 Ti OEM supported. Here's how to install it in Ubuntu 13.10 Saucy, Ubuntu 13.04 Raring, Ubuntu 12.04 Precise, and Linux Mint.
What's new in Nvidia 319.60:
Added support for the GPU GeForce GTX 760 Ti OEM
Fixed a bug that could cause OpenGL applications to crash during the initialization of new threads.
Fixed a bug that caused the GPU and Memory clock frequencies for some PowerMizer performance levels on Kepler boards to be reported incorrectly in the nvidia-settings control panel.
Fixed a bug that caused the X server to fail to start on certain laptops when the boot display was on an external DisplayPort monitor, for example if the laptop was booted while the lid was closed.
Download & Install Nvidia 319.60:
NOTE: If you've already installed an old version of NVIDIA proprietary driver on your machine, remove it before getting started (see step 5).
1. Download the driver:
Nvidia driver 319.60 for Linux 32-bit
Nvidia driver 319.60 for Linux 64-bit
2. Once downloaded, open your file browser and navigate to the downloads page. Right-click on the package and go to its Properties window. Under Permissions tab, check the box where is says "allow executing file as program"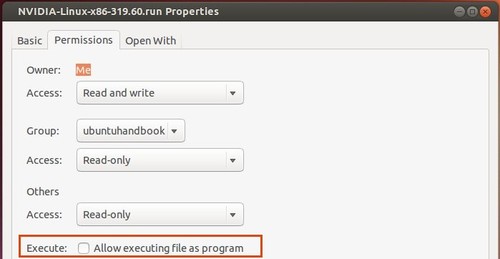 3. Press Ctrl+Alt+F1 to switch to TTY1 command console. Log in with your username and password. When you're in, you need to run command to stop the graphic session (For Linux Mint or Gnome, change lighdm to mdm or gdm):
sudo stop lightdm
4. Start the installer and follow the on screen prompts:
sudo sh ~/Downloads/NVIDIA-Linux-*-319.60.run
When done, restart your computer by command sudo reboot.
5. (Optional) If for some reason the new drivers do not work properly, re-do step 3. and then uninstall the driver via:
sudo ~/Downloads/NVIDIA-Linux-*-319.60.run --uninstall
Enjoy!