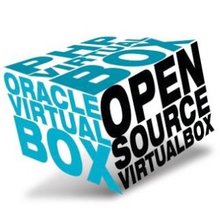 Oracle VM Virtualbox 4.3.0 has been released. In this tutorial I'll show you what's new and how to install / upgrade Virtualbox 4.3 in Ubuntu 13.10, Ubuntu 13.04, Ubuntu 12.10, Ubuntu 12.04, Linux Mint and Elementary OS.
What's New in Virtualbox 4.3.0:
This version is a major update. The following major new features were added:
VMM: major rewrite of the VT-x code and the AMD-V code including many bug fixes and performance improvements
VMM: introduced a lightweight instruction interpreter for situations not handled by hardware virtualization
GUI: extended messaging mechanism (new non-modal popup overlays used to show non-critical warnings and provide user with additional information)
GUI: keyboard shortcuts management (input page of global preferences extended with possibility to edit general keyboard shortcuts for VirtualBox Manager and Virtual Machine)
GUI: video capturing support (bug #4766)
Added USB touch device emulation
Added experimental support for webcam passthrough complementing USB passthrough (see the manual for more information)
Added SCSI CD-ROM emulation, including boot support
VRDP: support for IPv6
Guest Control: guest sessions now are running in dedicated, impersonated session processes (needs at least Guest Additions 4.3 installed)
Guest Control: implemented IGuestFile support
NAT: experimental virtual router mode: several VMs are attached to the same internal network and share one
NAT service (see the manual for more information)
In addition, the following items were fixed and/or added:
VMM: significantly improved performance of NetWare 5.x/6.x guests on host systems without nested paging support
VMM: fixed losing host NMIs while in VT-x guest-context
VMM: changed order of actions in emulated task switch (bug #10532)
VMM: allow to activate VT-x while in SMX mode and provide more information if that is not possible
GUI: update check uses https
GUI: numerous minor internal cleanups and bug fixes
GUI: HID LEDs synchronization when switching between guest window(s) and host (Mac OS X hosts only)
GUI, VBoxManage: when unregistering a VM, also unregister the hard disk images which are used exclusively (bug #10311)
GUI: use the number of physical presented processor cores instead of the number of logical processor cores to check if the users assigned too many virtual CPUs to the guest
Snapshots: made live snapshots work again (bug #9255)
Teleportation: made it work again (bug #9455)
Storage: implemented AHA-154x compatibility mode in the emulated BusLogic SCSI HBA
Storage: significantly improved performance of large ATAPI PIO transfers (BeOS, Minix 3 guests affected)
Storage: added floppy formatting emulation (NB: cannot be used to change existing media geometry)
Settings: global and per-VM default frontend configuration, useful to select the use of alternative VM frontends
Settings: limit depth of snapshot tree to 250 levels, as more will lead to decreased performance and may trigger crashes
Settings: the per-VM hwvirtextexcl setting has been replaced by a global hwvirtexclusive property
Main: new event queue implementation which does not use the host's native event queue for processing VirtualBox events anymore
Main: eliminate the use of SysV semaphores on all host OSes other than Windows, namely Linux, Solaris and Mac OS X, with the consequence that no system reconfiguration is needed to run more than approximately 100 VMs
Main: use the XDG standard configuration folder instead of .VirtualBox on systems where it is appropriate (bug #5099)
Main: extension pack framework can now support loading HGCM modules, contributed by Jeff Westphal
VBoxManage: list more information about hard disk/DVD/floppy media, and support the –long option to show really all available details
VBoxManage: added support for optional command line parameters for the automatic Guest Additions update
VBoxManage: added support for listing active guest sessions, guest processes and/or guest files via guestcontrol list
VBoxManage: added support for closing active guest sessions via guestcontrol session close –session-id | –session-name | –all
VBoxManage: added support for terminating active guest processes via guestcontrol process kill|close|terminate –session-id | –session-name … or guestcontrol [p[s]]kill –session-id | –session-name …
VBoxManage: added support for watching guest sessions via guestcontrol watch
VBoxManage: added modifyvm –triplefaultreset to make the VM reset on triple fault instead of triggering a Guru Meditation (see the manual for more information)
3D support: several fixes
3D support: several fixes for Mac OS X hosts
OVF: several fixes
Extpack Installer: make it work if the file is located in a folder with special characters
Keyboard: fix for reporting key sequences like Ctrl+Alt+Del for the USB keyboard emulation
Shared Clipboard/X11: support for BMP-format images, contributed by François Revol
Mac OS X hosts: limited support for Mac OS X 10.9 (Mavericks)
Mac OS X hosts: use a launchd script instead of the deprecated StartupItem mechanism (bug #8940)
Windows hosts: don't cause massive DPC latency (only on certain hosts; still needs improving; bug #6242)
Windows hosts: consider symlinks when retrieving volume information (bug #11962)
Windows hosts: fixed an issue with USB2 devices being inaccessible when plugged into USB 3.0 ports
Windows Additions: fixed misbehavior with guest display power management (WDDM driver only; bug #11170)
Windows Additions: fixed memory leak caused by WTSQuerySessionInformation() on Windows 2000 guests (bug #12072)
Windows Additions: ability to track guest user idle times through the newly introduced event IGuestUserStateChangedEvent
Linux Additions: fixed udev detection in the init script with Linux 3.x kernels
Install or Upgrade to Virtualbox 4.3:
DEBs for Ubuntu Linux and its derivatives is available at this page. I've installed the 64-bit deb for Raring on Ubuntu Saucy, and it works great!
If you're familiar with command line, you can also run below commands one by one in terminal (Ctrl+Alt+T) to install virtualbox 4.3 from its official repository:
sudo sh -c 'echo "deb http://download.virtualbox.org/virtualbox/debian $(lsb_release -sc) contrib" >> /etc/apt/sources.list'

wget -q http://download.virtualbox.org/virtualbox/debian/oracle_vbox.asc -O- | sudo apt-key add -

sudo apt-get update

sudo apt-get install virtualbox-4.3