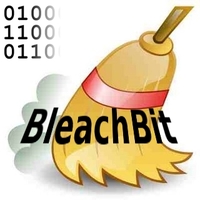 BleachBit, the disk space cleaner & privacy manager recently released version 1.0. It makes it easier to shred any file; adds three cleaners; improves cleaners for Google Chrome and Adobe Flash; has a digitally signed installer for Windows; and more.
These are the changes since version 0.9.6:
The command line option –shred now shreds arbitrary files.
Add Octave cleaner
Add Warzone 2100 cleaner
Clean recently played in VLC (thanks to nolme/Vincent DUVERNET – Nolmë Informatique)
Google Chrome: Fix errors "Favicons is version 26" and "DatabaseError: no such column: full_path"
Google Chrome: delete more cache
Remove auto-hide option. (Before, it was a default.)
Specific to Linux

Coming soon: .deb package for Ubuntu 13.10 (Saucy Salamander).
Coming soon: .rpm package for openSUSE 11.4.
Add SQLite3 cleaner
Adobe Flash: clean NativeCache

Specific to Windows

The BleachBit executable and Windows installer are cryptographically signed, so you are sure no one has tampered with them. Windows should NOT give you the unknown publisher warning.

Register verb (shortcut menu item) for shredding files.

When updating winapp2.ini, automatically load changes without GUI restart
Delete more system logs
Clean more Adobe Flash
Fix error "The process cannot access the file because it is being used by another process" when cleaning .ini with overwrite.
For more details, see official announcement.
For Ubuntu 13.10, Ubuntu 13.04, Ubuntu 12.04, OpenSuse, Fedora, Debian, CentOS installers and Windows EXE are available in official download page.