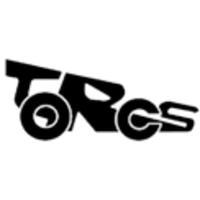 TORCS, The Open Racing Car Simulator recently released versiono 1.3.5. The most important changes in 1.3.5 are:
the ability to modify/store/load car setups during practice and qualifying sessions (screen reachable when you hit escape, "Car Setup, Restart" or during a pit stop, "Setup")
improved content (totally reworked racetrack e-track-2, improved e-track-6 and wheel-2)
the ability of robots to change the car setup during a pit stop
new Robottools API calls for handling car setups
improvements to the simulation engine (1.5 way LSD, third element)
adjustments to the car categories and physical models
a new 4 speed stock car and category
improvements to the TORCS Racing Board
many little improvements and bug fixes.
Full lists of changes can be found at Torcs 1.3.5 release note
So far, the only way to get Torcs 1.3.5 running on Ubuntu is build from the source code.
Or you can install the old version from Ubuntu Software Center.