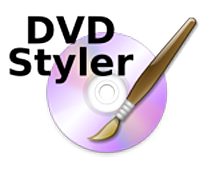 The DVD authoring tool DVDStyler has released version 2.6 with many improvements and bugfixes. According to the changelog, DVDStyler 2.6:
added slideshow transitions
loop slideshow audio
added support of ffmpeg audio filters (see https://ffmpeg.org/ffmpeg-filters.html)
added possibility to specify output directory
added command line options "temp", "iso" and "device"
added displaying of progress by loading files
added printing of the title size information in log
fixed handling of unicode filenames on Windows
fixed upmix to 5.1
fixed calculation of borders for keeping aspect ratio
updated ffmpeg to version 2.0.1
The DEBs packages for Debian user is availale in Sid's (unstable) main repository.
Source code and Windows, Mac OS packages are available in official downpage.
For Ubuntu, DVDStyler 2.6 is not available in any PPA so far due to the dependency problem. You can install the v2.5.2 from Ubuntu Software Center.