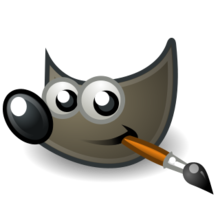 GIMP (GNU Image Manipulation Program), the popular image editing tool is now at version 2.8.8 stable. This tutorial shows how to install GIMP 2.8.8 via PPA in Ubuntu 13.10, Ubuntu 13.04, Ubuntu 12.04, Ubuntu 12.10, Linux Mint.
Changes from GIMP 2.8.6 to GIMP 2.8.8:
Core:
Make sure indexed images always have a colormap
Fix language selection via preferences on Windows
Don't crash on setting a large text size
GUI:
Keep the same image active when switching between MWM and SWM
Make sure all dockables are properly resizable (particularly shrinkable)
Add links to jump directly to Save/Export from the Export/Save
file extension warning dialogs
Libgimp:
Fix GimpPickButton on OSX
Plug-ins:
Properly document plug-in-autocrop-layer's PDB interface
Fix importing of indexed BMPs
General:
Fix lots of places to use GIO to get proper file sizes and times on windows
Add an AppData file for GIMP
Backport lcms2 support from master, because lcms1 is not getting bug fixes any longer
Lots of bug fixes
Lots of translation updates
Install GIMP 2.8.8
The latest DEB packages for Ubuntu >= 12.04 and Linux Mint >= 13 are in the process of being built, and will be appear soon available in GIMP PPA.
To add the PPA, press Ctrl+Alt+T on your keyboard to open terminal. When it opens, run commands below:
sudo add-apt-repository ppa:otto-kesselgulasch/gimp
After that, you can install latest gimp from Ubuntu Software Center after checking for updates. Or run commands below instead:
sudo apt-get update; sudo apt-get install -y gimp
Can't wait? You can also build the gimp 2.8.8 source code by yourself.