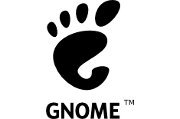 Gnome 2 Desktop was the default in Ubuntu (10.04 Lucid and earlier). If you would like to install this classic DE in Ubuntu 13.10 Saucy, try MATE, which is a fork of GNOME 2, aims to preserve the classic desktop metaphor.
NOTE: If you just want a classic Gnome style panel and app menu, search for and install gnome-session-fallback in Ubuntu Software Center and log out and back in with Gnome Flashback session.
First take a look at MATE 1.6:
To install MATE desktop environments in Ubuntu 13.10, follow the steps below:
1. Press Ctrl+Alt+T on keyboard to open terminal. When it opens, run commands to add MATE repository:
sudo add-apt-repository "deb http://packages.mate-desktop.org/repo/ubuntu saucy main"
2. Update package lists and get the keyring:
sudo apt-get update; sudo apt-get install mate-archive-keyring
3. Update and install the DE:
sudo apt-get update; sudo apt-get install mate-core mate-desktop-environment
Once installed, log out current session and choose to login with MATE from LightDM: