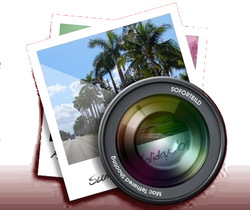 Entangle, tethered camera control & capture software now is at version 0.5.4, which brings various bug fixes and improvements.
Entangle provides a graphical interface for "tethered shooting", aka taking photographs with a digital camera completely controlled from the computer. Entangle 0.5.4 contains below changes:
Ensure thumbnail directory exists when saving thumbnails
Fix memory leak generating thumbnails from raw images
Add an appdata XML file for GNOME software center
Create a dedicated camera actions menu
Fix include of gexiv2 header files
Fix image selection for onion skinning in preview mode
Display selected image when cancelling preview
Fix empty tooltips on capture/preview buttons
Fix scaling for preview image in onion skinning mode
Increase emphasis of top image in onion skinning mode
Improve granularity of manual focus and add extra '<' and '>' key accelerators for coarse focus
Fix leak of image exiting preview mode
Make progress toolbar button permanently visible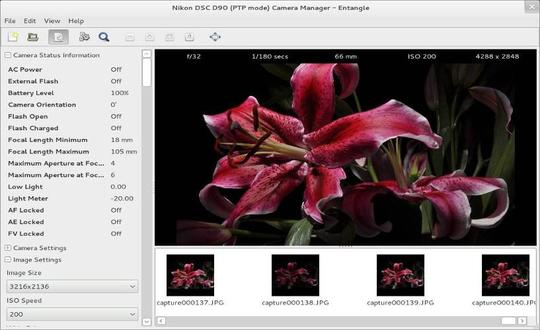 The GetDeb repository has built this release for Ubuntu 13.10 Saucy, Ubuntu 12.04 Precise, Linux Mint 13/16. To install the app, follow the below steps:
1. Add GetDeb repository:
For Ubuntu users, download and install this deb.
For Linux Mint users, there's an option under Software Sources -> Additional repositories to enable GetDeb/
2. Press Ctrl+Alt+T on keyboard to open terminal. Run command to update package lists:
sudo apt-get update
3. Install Entangle:
sudo apt-get install entangle
You can also use Synaptic Package Manager (available in Software Center) to install the app if you hate Linux commands.