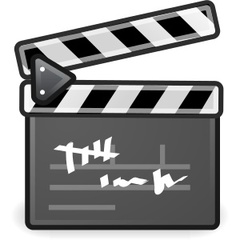 Playing videos with Ubuntu's default Totem player? Well you may want to open movies directly in full-screen mode.
Totem doesn't provide an option to open in full-screen, but it's not hard to tweak this setting since Ubuntu Unity uses .desktop files to manage application launchers. All you need to do is change a parameter in totem.desktop file.
To get started, press Ctrl+Alt+T on keyboard to open terminal. When it opens, copy and paste below command and hit enter:
sudo gedit /usr/share/applications/totem.desktop
Type in your user password when prompt (Terminal won't display your password, just type in mind and hit enter to get pass).
You'll see the totem.desktop opened with Gedit editor. What you need to do is add --fullscreen parameter to Exec value: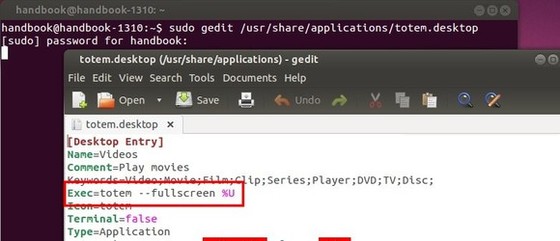 Save the file and now your movies will be opened directly in fullscreen mode with Totem player.
Enjoy!