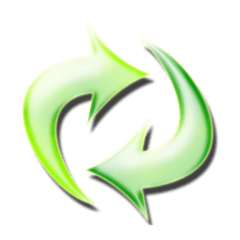 Converseen, a batch image converter and resizer, has reached v0.8 with important improvements and optimizations to picture preview algorithms.
Converseen is an open source image converter and resizer written in C++ with the powerful Qt4 libraries. Thanks to the Magick++ image libraries it supports more than 100 image formats like DPX, EXR, GIF, JPEG, JPEG-2000, PhotoCD, PNG, Postscript, SVG, and TIFF and many others.
It allows you to convert, resize, rotate and flip automatically an unlimited number of images. With Converseen you can save your time because it can process more than one image with one mouse click!
With converseen you can:
Carry out a single or a multiple conversion.
Resize one or multiple images.
Compress images for your web pages.
Rotate and flip images.
Rename a bunch of images using a progressive number or a prefix/suffix.
Selecting a resampling filter to resize images.
Convert an entire PDF to a bunch of images
Extract an image from a Windows icon file (*ico)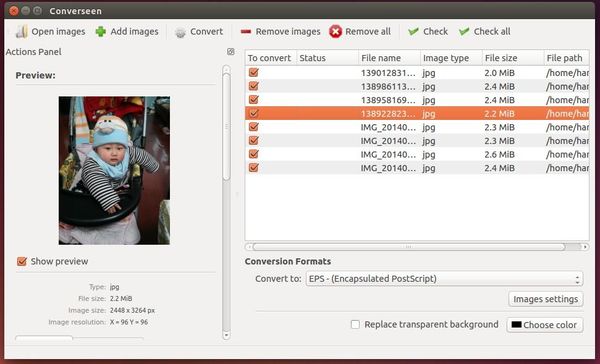 Converseen 0.8 changelog:
Fixed glitches and artifacts with picture previews.
Added important improvements and optimizations to picture preview algorithms.
Various bugfixes
Install Converseen in Ubuntu via PPA:
So far, the latest release is available in PPA for Ubuntu 14.10, Ubuntu 14.04 and Ubuntu 12.04.
Press Ctrl+Alt+T on keyboard to open the terminal. When it opens, run the commands below one by one:
sudo add-apt-repository ppa:ubuntuhandbook1/apps

sudo apt-get update

sudo apt-get install converseen
If you don't want to add the PPA, grab the .deb packages directory from THIS PAGE.