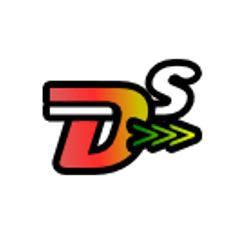 Speed Dreams, an open source motorsport simulation and racing game, now is at v2.1 with new physics engine, more cars and tracks.
Speed Dreams is initially forked from TORCS, it has now reached a clearly higher realism level in visual and physics simulation, thanks to its active development team and growing community.
Features:
3D real-time motorsport simulator for gamers and researchers
Accurate physics targeting maximum possible realism
High Quality graphics
Many more cars and tracks available from the community
2 first class AI opponents for thrilling races
Fully open to any research, study or teaching work (physics, AI, graphics, …)
Support for many input devices (keyboard, joypad, joystick, wheel/pedal …)
Runs under Windows and Linuxes (WIP on Mac OS X)
According to the announcement, the 2.1 release includes a new physics engine (V4), with a choice of 33 cars from 'Super-cars', 1930's racers and high speed 'open-wheelers'. There are 25 tracks including Grand-Prix circuits, road courses and stadium ovals. Practice sessions let you hone your skills before competing in a Quick Race, Challenge Race or a 'full-on' Endurance Race.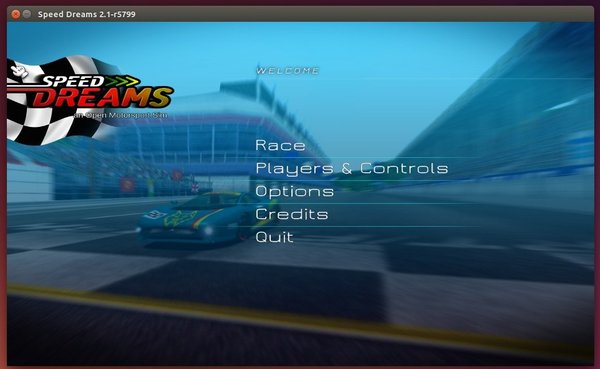 Install Speed Dreams 2.1 in Ubuntu 14.04:
The 2.1 release is available in Playdeb repository for Ubuntu 14.04 LTS and Linux Mint 17. Follow below steps to install it:
1. Add Playdeb repository:
Press Ctrl+Alt+T on keyboard to open the terminal. When it opens, run the commands below one by one:
sudo add-apt-repository "deb http://archive.getdeb.net/ubuntu trusty-getdeb games"

wget -q -O- http://archive.getdeb.net/getdeb-archive.key | sudo apt-key add -
2. Open Synaptic Package Manager (install it from Software Center), then do:
Click Reload button to update package lists.
Search speed-dreams in the Quick filter box.
Right click on the results and select "Mark for installation"
Finally click the green check mark button to apply changes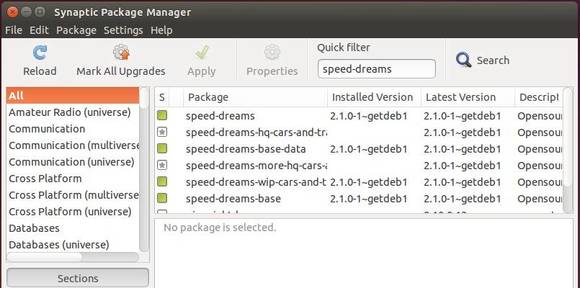 If you don't want to add the repository, you can grab the Speed Dreams related packages from THIS PAGE.