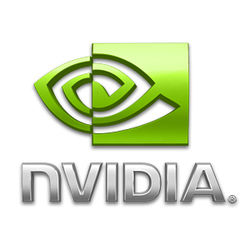 Nvidia Team has announced the latest Linux driver 340.32 a few hours ago with new GPUs support, various OpenGL, G-SYNC monitor, and other important bug fixes.
According to the release highlights, the new driver added support for Quadro K420, Quadro K620, Quadro K2200, Quadro K4200, Quadro K5200 GPUs. Also there are various important fixes:
Fixed a regression that prevented the internal stereo infrared emitter built into some 3D Vision monitors from working.
Fixed a bug that could cause some Java-based OpenGL applications using JOGL to crash on startup on systems with Xinerama enabled.
Fixed a bug that could prevent OpenGL Framebuffer Objects (FBOs) from being properly redrawn after a modeswitch.
Fixed a memory leak that occurred when starting OpenGL applications.
Fixed a bug that prevented the EDID-Like Data (ELD) of audio-capable displays from being updated when hotplugged/unplugged.
Fixed a bug that caused Xid errors when using stereo mode 12 (HDMI 3D) on Quadro boards without an onboard stereo DIN connector.
Fixed a video corruption issue for VDPAU decoding of VC-1 and WMV video streams utilizing range remapping on Maxwell GPUs.
Fixed a "black window" bug in Ubuntu 14.04 when using the Xinerama and Composite extensions.
Fixed a bug that caused the screen's contents to be shifted downward when a G-SYNC monitor is unplugged and replaced by a non-G-SYNC monitor.
Fixed a bug that prevented G-SYNC from working when a G-SYNC monitor was unplugged and plugged back in without a modeset.
Install Nvidia 340.32 in Ubuntu:
For Ubuntu 14.04 and Ubuntu 14.10, this driver has been made into the Xorg Edgers PPA. Press Ctrl+Alt+T on keyboard to open the terminal. When it opens, run the commands below one by one:
sudo add-apt-repository ppa:xorg-edgers/ppa

sudo apt-get update

sudo apt-get install nvidia-340
If you would like to install it from the official package. Download the installer from:
You may check out your OS type via System Settings -> Details and download the right package matches your os type.
64-bit os – Linux x86_64/AMD64/EM64T
32-bit os – Linux x86/IA32
Finally you can install the official .run installer by following this guide (skip step2, and replace the package name in the codes).