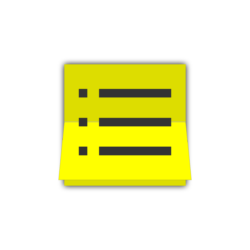 For those looking for a sticky notes app for Ubuntu, indicator-stickynotes is a GTK3 app that works on Gnome, Unity, KDE, and Xfce.
The app provides an indicator menu, allows to create as many notes as possible in your desktop. Notes can be managed in different groups, which allows to set different text / background colors and font.
Though it is almost 10 years old, the software developer still maintains the packages for the latest Ubuntu releases.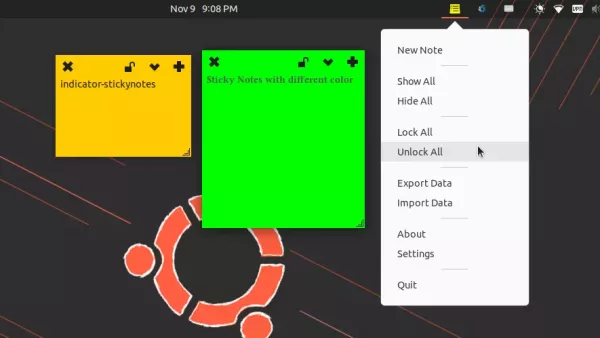 Install Sticky Note Indicator in Ubuntu:
The official Ubuntu PPA maintains the latest packages for Ubuntu 16.04, Ubuntu 18.04, Ubuntu 20.04, Ubuntu 21.10, and even the next Ubuntu 22.04.
Firstly, press Ctrl+Alt+T on keyboard to open terminal. When it opens, run command to add the PPA
sudo add-apt-repository ppa:umang/indicator-stickynotes
Type user password when it asks while no visual feedback, and hit Enter to continue.

Next, refresh the system package cache via command:
sudo apt-get update
Finally, install the app by running command:
sudo apt install indicator-stickynotes

After installation, open it by searching from the activities overview screen and enjoy!
Remove indicator-stickynotes:
And to remove the tool, open terminal and run command:
sudo apt remove --autoremove indicator-stickynotes
Also, remove the Ubuntu PPA via command:
sudo add-apt-repository --remove ppa:umang/indicator-stickynotes