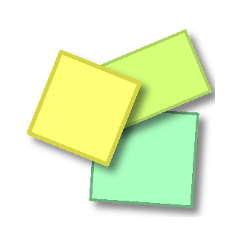 Ubuntu has an open-source sticky notes app called indicator-stickynotes. Just like Google Keep and Windows' Sticky Notes, it allows you to jot down thoughts, lists, and reminders on desktop.
Indicator-stickynotes is meant for Ubuntu's Unity interface. It has also been tested on the GNOME Shell, XFCE/Xubuntu, KDE/Kubuntu, MATE/Mint, and Cinnamon/Mint interfaces, but support for these platforms is not guaranteed.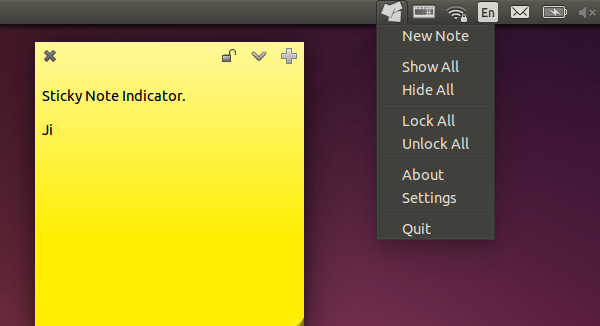 Install Sticky Note Indicator:
The program has been made into the developer's PPA, available for Ubuntu 14.10, Ubuntu 14.04, Ubuntu 13.10, Ubuntu 12.04 and their derivatives such as Linux Mint, Elementary OS Luna.
To add the PPA and install the app, run commands below one by one in terminal:
sudo add-apt-repository ppa:umang/indicator-stickynotes

sudo apt-get update

sudo apt-get install indicator-stickynotes
Or you can grab the .deb installer to make the install process easier:
Once downloaded, double-click on the package to open it with Ubuntu Software Center and click install the program.