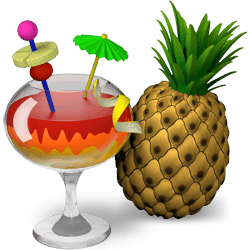 The HandBrake video transcoder got a new update recently by releasing the 0.10 release, which brings hundreds of new features, changes, and bug fixes.
HandBrake is a free and open-source multithreaded transcoding app, available for Windows, OS X and Ubuntu. After several beta and RC releases, version 0.10 was finally released one year and a half after the last 0.9.9 release.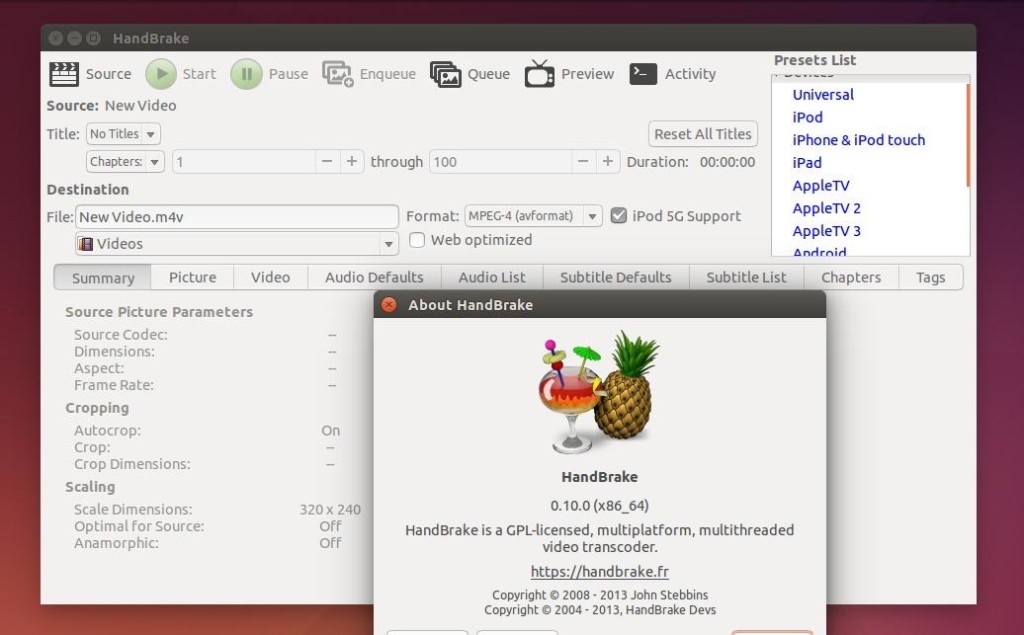 What's new in HandBrake 0.10:
The new release introduced several new encoders:
Intel QuickSync Video, a hardware based H.264 encoder that is available on Intel CPUs. Currently, QSV is only supported on Windows. Linux support will be available in future release.
H.265 is now available through x265 1.4. It's still under heavy active development and is only going to improve over time!
Deprecated Theora (VP3) in favour of VP8 which is a more modern encoder offering better quality encodes at lower file sizes.
Due to GPL compatibility issues, LibFaac has been replaced by the libav AAC encoder as the default for Windows and Linux.
Added the FDK AAC encoder for Windows and Linux as a optional compile-time option. The Mac release will continue to use CoreAudio as the default.
A number of the core libraries including x264 and libav has been updated.
The HandBrake 0.10 also brings the new NLMeans filter that offers much higher quality denoising. In addition to the default Lanczos scaling algorithm, HandBrake now offers BiCubic scaling on Windows via OpenCL.
The audio and subtitle controls have been overhauled to support default behaviours which can be stored in presets. This simplifies the workflow for many batch encoding scenarios. For Linux, now requires GTK+ 3.
For more details, check out the release note.
How to Install HandBrake 0.10 in Ubuntu 14.04, Ubuntu 14.10:
The developer has made the binary packages into the official HandBrake PPA, available for Ubuntu 14.10, Ubuntu 14.04 LTS, and Linux Mint 17.
To add the PPA, press Ctrl+Alt+T on keyboard to open terminal. When it opens, run the command below:
sudo add-apt-repository ppa:stebbins/handbrake-releases
Type in your user password when it asks and press Enter to continue.
After that, install HandBrake via your package manager after checking for updates. Or just run the commands below one by one:
sudo apt-get update

sudo apt-get install handbrake-gtk handbrake-cli
That's it. Enjoy!