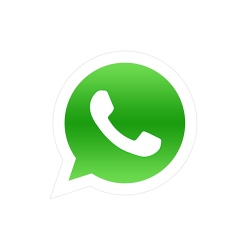 A simple and beautiful WhatsApp desktop client has been created recently, available for Linux, Windows, and OS X. It's an open-source and unofficial client based on WhatsApp Web.
Besides the basic WhatsApp features (e.g., group chats, send photos & videos, and share locations), this unofficial WhatsApp for desktop also features:
Badge with the number of notifications in the dock/taskbar (OS X and Windows)
Auto-launch on OS startup (OS X, Windows)
Native notifications (all platforms)
System tray icon (OS X, Windows)
Open links in browser or new window
Preferences in the right-click context menu (or menu bar for OS X, tray menu for Windows)
Install WhatsApp for Desktop in Ubuntu:
Before installing this software, you may first read the following DISCLAIMER from its project page:
This project does not attempt to reverse engineer the WhatsApp API or attempt to reimplement any part of the WhatsApp client. Any communication between the user and WhatsApp servers is handled by WhatsApp Web itself; this is just a native wrapper for WhatsApp Web, more akin to a browser than any WhatsApp software.
To install it, select download linux32.deb or linux64.deb that matches your os type (32-bit or 64-bit) from the link below and then click install via Software Center or Gdebi package installer.
WhatsApp for Desktop release page
For issues and other information, refers to github page.