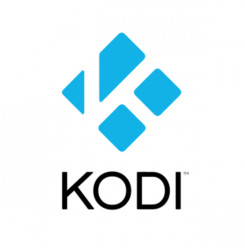 Kodi 16.0 (codenamed "Jarvis"), formerly known as XBMC, has been officially released. Official binary packages available for Ubuntu 16.04, Ubuntu 15.10, Ubuntu 14.04, and even Ubuntu 15.04 in PPA.
Kodi 16.0 features event logging, long press button support, 4:3 non-linear stretch support, add-on manager changes, music library improvements, Android surface rendering, and many other important changes. For more details, read the official announcement.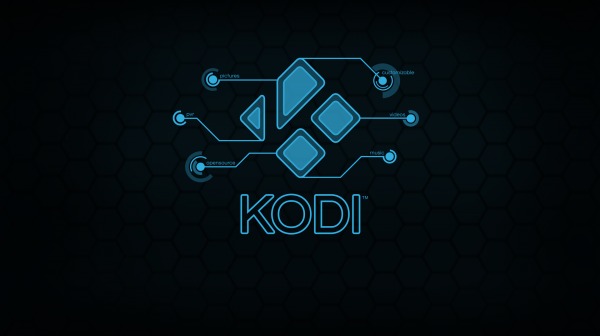 How to Install Kodi 16.0 in Ubuntu:
1. If you don't have Kodi's official PPA added in your system, launch terminal from App Launcher or via Ctrl+Alt+T shortcut key and paste below command and hit run:
sudo add-apt-repository ppa:team-xbmc/ppa

Type in password (no visual feedback when typing) when it asks and hit Enter to continue.
2. For those who have a previous release installed, launch Software Updater and you'll see Kodi 16.0 available in the update lists after checking for updates.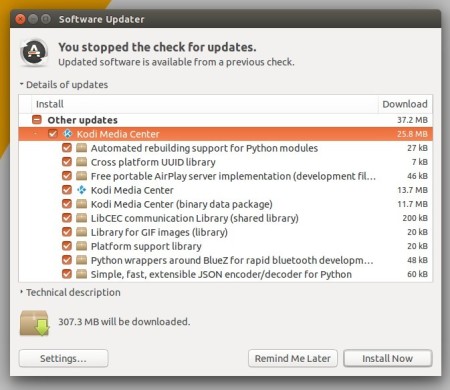 To install it for the first time, just run commands:
sudo apt-get update

sudo apt-get install kodi
Add --install-suggests option if you want to install audio codecs and other addons, so the last command will be:
sudo apt-get install --install-suggests kodi
Finally log out and select log in with Kodi session, or launch Kodi from Unity Dash in normal session.