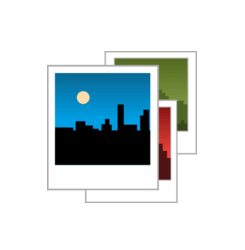 Shotwell, an open-source Gnome photo manager, has reached the 0.25 release with various improvements, bug-fixes, and translation updates. Here's how to install or upgrade it in Ubuntu 16.04 and / or Ubuntu 16.10.
As a frequent updated software, Shotwell 0.25.0 is a 'big' release with following changes:
Add contrast to improvements
Add a log when shifting events
Add a debug output of the current timezone
Fix compilation with recent Vala compiler
Fix focus handling of full-screen viewer
Remove obsolete CSS style property
Support ACDSEE tags
Use unicode characters
Remove deprecated calls
Silence two C warnings that are usually caused by valac
Refactor web authenticator
Spelling fixes
Piwigo: Add option to override SSL certificate handling
Piwigo: Add option to show the SSL certificate
Remove an old GTK+ work-around
Remove deprecated GSettings calls
Persist export dialog settings
Remove deprecated elements from export dialog
Port web plugins to new libsoup API
Fix libraw binding
Piwigo: Fix new album creation
Blacklist vaapi decoder to prevent crashes in video meta data extraction
Hide "Folder" side-bar when empty
Enable SQL debugging through environment variable
How to install Shotwell 0.25 in Ubuntu:
The official Shotwell binaries for Ubuntu are maintained in the PPA repository. However, it seems to be an auto-build PPA and the 0.25.0 builds are broken due to the updated dependencies.
1. Open terminal (Ctrl+Alt+T) and run command to add PPA:
sudo add-apt-repository ppa:yg-jensge/shotwell

2. To upgrade Shotwell from a previous, launch Software Updater and install available updates.
NOTE: To undo the installation, and downgrade shotwell to the stock version in your Ubuntu repository, run command to purge the PPA:
sudo apt install ppa-purge && sudo ppa-purge ppa:yg-jensge/shotwell