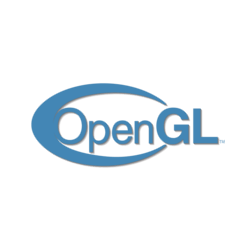 For those who want to install the latest Mesa 3D graphics driver 18.0.4, Canonical's Timo Aaltonen has made it into Ubuntu-X Team PPA for Ubuntu 18.04 LTS.
Mesa 18.0.4 is so far the latest stable release that was announced a few weeks ago:
"r600 driver gets a fix for constant buffer boounds, which fixes rendering bugs in Trine and Witcher 1.

Several fixes for RADV driver: fixes around alpha channel in Pre-Vega, fix in multisample image copies, and fixes around multilayer images in compute path.

For the case of ANV/i965 drivers, also a couple of fixes, all of them around ISP. On top, there are a couple of fixes relative to code emission around 16-bit integers, and a a fix for a leak in blorp for Gen4 and Gen5.

Speaking of leaks, there are also fixes for winsys/radeon/amdgpu and pipe-loader.gets a couple of patches to fix a couple of leaks.

SPIR-V part gets a patch to apply OriginUpperLeft to FragCoord.

Mesa core gets a couple of patches to fix error handling in get_framebuffer_parameteriv, and to add missing support for glFogiv(GL_FOG_DISTANCE_MODE_NV)."
1. Open terminal either via Ctrl+Alt+T or by searching for 'Terminal' from software launcher. When it opens, run command:
sudo add-apt-repository ppa:ubuntu-x-swat/updates
Type your password (no asterisks while typing due to security reason) when it prompts and hit Enter to continue.

2. After adding the PPA, do system update via command:
sudo apt-get dist-upgrade
apt-get update is not required any more in Ubuntu 18.04 since adding PPA automatically refreshes system repositories.
3. Finally check your driver version via command:
glxinfo | grep "OpenGL version"

Uninstall:
To restore changes and downgrade to the default drives shipped in Ubuntu 18.04, run command:
sudo apt-get install ppa-purge && sudo ppa-purge ppa:ubuntu-x-swat/updates