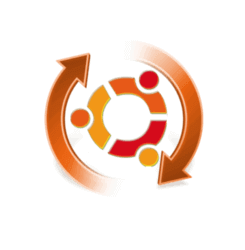 The Beta release of Ubuntu 20.04 LTS is now available to download, and/or upgrade from an old Ubuntu edition.
Ubuntu 20.04 is a Long Term Support release with 5-year support. It's scheduled to be officially released on April 23rd.
The new LTS features:
Linux 5.4 Kernel.
Gnome 3.36.
New dark mode setting.
Show computer's vendor logo on startup.
WireGuard Support out of the box.
And WiFi (RTL8723DE) works out of the box in my HP laptop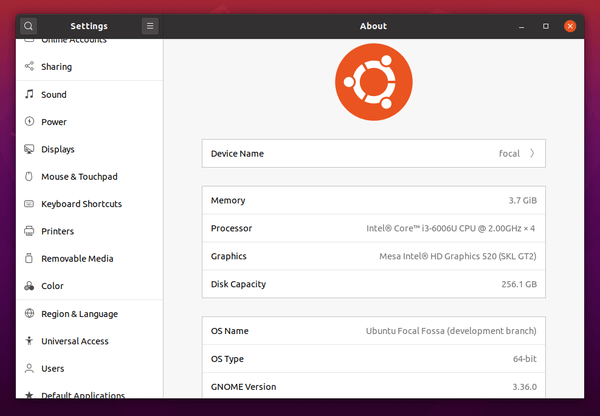 Download / Upgrade to Ubuntu 20.04:
The 64-bit desktop and sever images are available to download at the link below:
Though I would recommend to do a fresh install of the new LTS, you can now upgrade to Ubuntu 20.04 beta (then upgrade to final from beta) directly from Ubuntu 18.04 and or Ubuntu 19.10.
The Beta release may contain bugs. Don't Do This on product machine before Ubuntu 20.04 goes stable!
1.) First make backup of all your important data.
2.) Disable all third-party PPAs (Software & Updates -> Other Software)
3.) open terminal (Ctrl+Alt+T) and run command to install system updates.
sudo apt update

sudo apt upgrade
You may need to restart to apply the updates.
4.) Finally run command and click "Upgrade" to get started.
sudo update-manager -d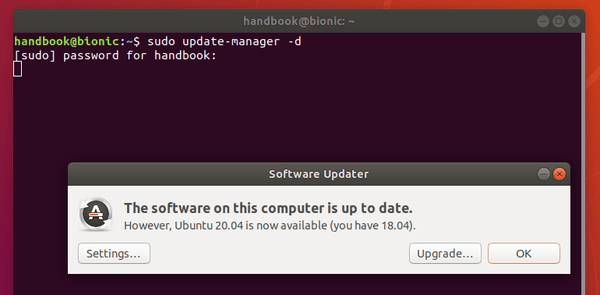 If you're running on Ubuntu server without an UI, run sudo do-release-upgrade -d instead.