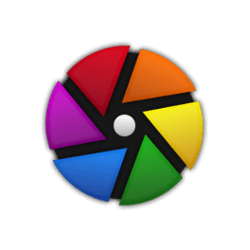 Darktable, open-source raw photo development tool, released version 3.6.0 today with exciting new features! Here's how to install it in Ubuntu via PPA.
No version 3.5.x, Darktable goes directly to 3.6 release series. It introduced new "Import" module for easy multiple import tasks, thumbnail preview. And it is now used for importing from disk, card or camera in the same dialog.
Other changes in Darktable 3.6.0 include:
A vector-scope to complement the current histogram, waveform and parade views.
New default demosaic algorithm (RCD)
Support for "dual demosaic", allows to combine "RCD + VNG4" and "AMaZE + VNG4" for bayer sensors, "Markesteijn 3-pass + VNG" for xtrans sensors.
Create opacity mask based on the sharpness of the image.
New Color Balance RGB module, censorize module, crop module.
Basic adjustments module replaced with the quick access panel
There are also much more other features, bug-fixes. And Lua API changed to 7.0.0. As well, the release added base support for new cameras including:
Fujifilm GFX100S (compressed)
Fujifilm X-E4 (compressed)
Fujifilm X-S10 (compressed)
Leica D-Lux 7 (4:3, 1:1, 16:9, 3:2)
Nikon Z 6_2, Nikon Z 7_2 (14bit-compressed, 14bit-uncompressed, 12bit-compressed, 12bit-uncompressed)
Panasonic DC-G100 (4:3), DC-G110 (4:3), DC-GF10 (4:3), GF90 (4:3).
Pentax K-3 Mark III
Ricoh GR III (dng)
Sony ILCE-1, ILCE-7SM3, ILCE-QX1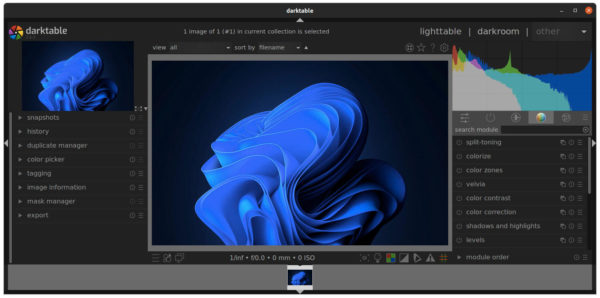 How to Install Darktable 3.6.0 in Ubuntu:
The software offers official .deb and .rpm packages available to download at OBS repository.
For choice, an unofficial PPA is available with the packages for Ubuntu 18.04, Ubuntu 20.04, Ubuntu 21.04, Linux Mint 20.
1. Open terminal either from system app launcher or by pressing Ctrl+Alt+T on keyboard. When it opens, run command to add the PPA:
sudo add-apt-repository ppa:ubuntuhandbook1/darktable
Type user password (no asterisk feedback) for sudo prompts and hit Enter to continue.

2. If an old version was installed, upgrade it using Software Updater: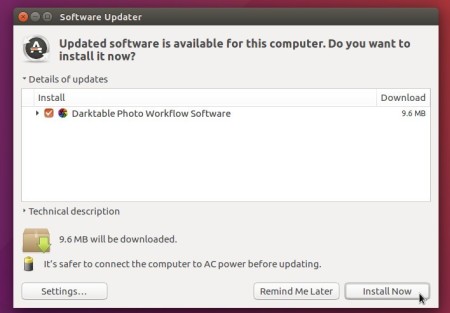 or run commands in terminal to install Darktable:
sudo apt update

sudo apt install darktable

Uninstall:
To remove the PPA, either launch Software & Updates navigate to Other Software and remove the relevant line: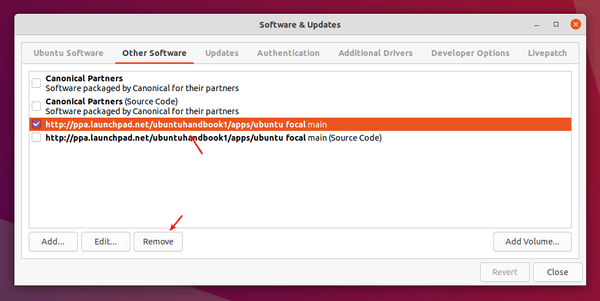 or run command in terminal:
sudo add-apt-repository --remove ppa:ubuntuhandbook1/darktable
To remove the RAW developer, either use Ubuntu Software or run command in terminal:
sudo apt remove --autoremove darktable