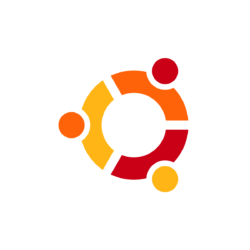 The Ubuntu team announced the release of Ubuntu 21.10 Beta, code name 'Impish Indri'. The release features Linux Kernel 5.13 and GNOME 40 desktop.
Ubuntu 21.10, codenamed "Impish Indri", continues Ubuntu's proud tradition of integrating the latest and greatest open source technologies into a high-quality, easy-to-use Linux distribution. The team has been hard at work through this cycle, introducing new features and fixing bugs.
Ubuntu 21.10 final will be released on October 14, with support for 9 months until July 2022. It is powered by Linux Kernel 5.13 with most recent hardware support. The Desktop edition include GNOME 40 features a new and improved Activities Overview design.
Workspaces are now arranged horizontally, and the overview and app grid are accessed vertically. And it supports three-finger touchpad gestures to toggle overview and switch workspaces.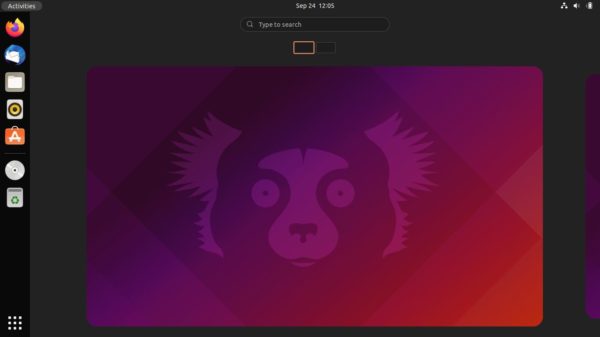 The "standard" app layout, dark header-bar along with light window color, has been removed. Now Ubuntu 21.10 includes only "light" and "dark" mode to choose from the 'Appearance' settings page.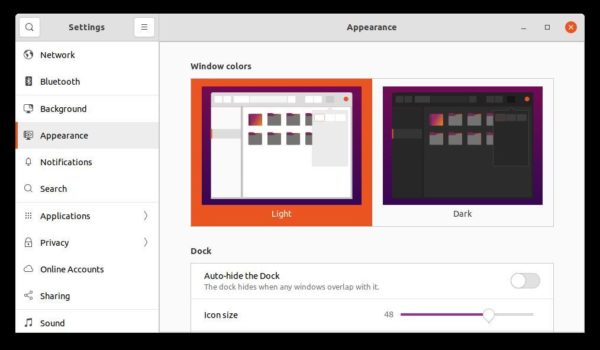 GNOME 40 by default logs into the overview screen. Gladly, Ubuntu decides to disable this design and revert to blank desktop just as before. However, Firefox web browser in Ubuntu 21.10 defaults a Snap app runs in sandbox.
Though the classic Firefox deb is still available out-of-the-box, clicking the default browser icon on left dock will open the Snap app. For users don't like Snap may remove the icon from dock and add the native one as favorite.
Download Ubuntu 21.10
This Beta release includes disc images from Ubuntu Desktop, Server, Cloud products, as well as official Ubuntu flavors including Kubuntu, Lubuntu, Ubuntu Budgie, UbuntuKylin, Ubuntu MATE, Ubuntu Studio, and Xubuntu.
To download Ubuntu 21.10 desktop and server iso images, go to the link button below:
For Ubuntu flavors and other downloads go to cdimage.ubuntu.com. And the full release notes for Ubuntu 21.10 Beta can be found at HERE.