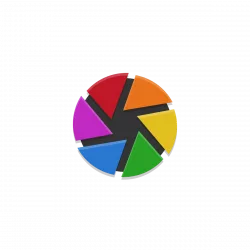 Darktable, free opensource photography application and raw developer, released new major version 3.8.0 few days ago. Here's what's new and PPA for Ubuntu users.
Darktable 3.8.0 reworked the keyboard shortcut system. User may now control the app via other devices, such as MIDI devices and game controllers. And, standard keyboard/mouse shortcuts can now make use of mouse movements.
The release comes with new diffuse or sharpen module, allows to simulate or to revert diffusion processes to reconstruct images from lens blur, hazing, sensor low-pass filter, or noise. And, new scene-referred blurs module, to synthesize motion and lens blurs in a parametric and physically-accurate way.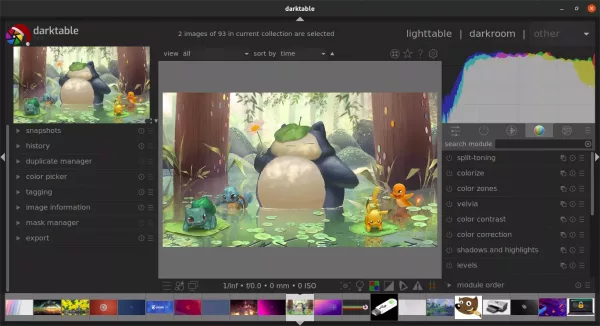 Other new features in Darktable 3.8.0 include:
Rename perspective correction module to rotate and perspective.
Support for multiple images in the print view.
New LMMSE demosaic algorithm
Support Canon raw CR3 format
Read HEIF/HEIC images.
Faster mask handling.
Support PNG in watermark module.
Add RYB option to the vectorscope.
Support for ARM64/Apple M1.
Lua 5.4, and much more other changes.
There are also new cameras support, including base support for
Canon EOS R, RP, R5, R6, 250D, 850D, 90D.
Canon EOS 1D X Mark III
Canon EOS M6 Mark II
Canon EOS M50, M50 Mark II
Canon EOS M200
Canon PowerShot G5 X Mark II, G7 X Mark III
Fujifilm GFX50S II (compressed)
Leica C (Typ 112) (3:2)
Leica Digilux 3 (4:3)
Leica M10 (dng)
Ricoh GR II
Sony DSC-HX95
Sony ILCE-7M4
Sony ZV-E10
How to Install Darktable 3.8 in Ubuntu:
The software provides official DEB packages via the OBS repository. And, it also available to install via the universal Flatpak package.
The OBS repository is recommended, though (don't know why 😓) some are still using my unofficial PPA, which contains the package so far for Ubuntu 18.04, Ubuntu 20.04, Ubuntu 21.04, and Ubuntu 21.10.
1. Open terminal either from system app launcher or by pressing Ctrl+Alt+T on keyboard. When it opens, run command to add the PPA:
sudo add-apt-repository ppa:ubuntuhandbook1/darktable
Type user password (no asterisk feedback) for sudo prompts and hit Enter to continue.

2. If an old version was installed, upgrade it using Software Updater: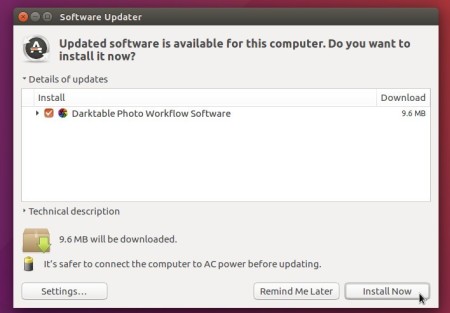 or run commands in terminal to install Darktable:
sudo apt update

sudo apt install darktable

Uninstall:
To remove the PPA, either launch Software & Updates navigate to Other Software and remove the relevant line: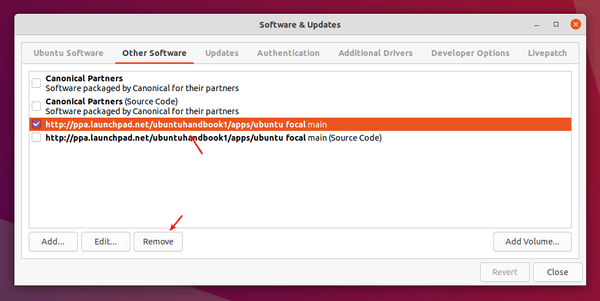 or run command in terminal:
sudo add-apt-repository --remove ppa:ubuntuhandbook1/darktable
To remove the RAW developer, either use Ubuntu Software or run command in terminal:
sudo apt remove --autoremove darktable