Free open-source vector graphics editor Inkscape 1.2 was released a few days ago. Ubuntu, Linux Mint and their based systems can now install the new release via official PPA.
Inkscape 1.2 is a major release with some exciting new features including:
Multiple document pages via new Page tool.
Editable markers and dash patterns
Layers and objects dialog merged
New 'Tiling' Live Path Effect
Redesigned Export dialog .
Import SVG images from Open Clipart, Wikimedia Commons and other online sources
Selectable object origin for numerical scaling and moving
All alignment options in a single dialog
Gradient editing in the Fill and Stroke dialog
Gradient dithering
Updated SVG Font Editor
Configurable Tool bar , continuous icon scaling and many more new customization options
See the announcement for more about Inkscape 1.2.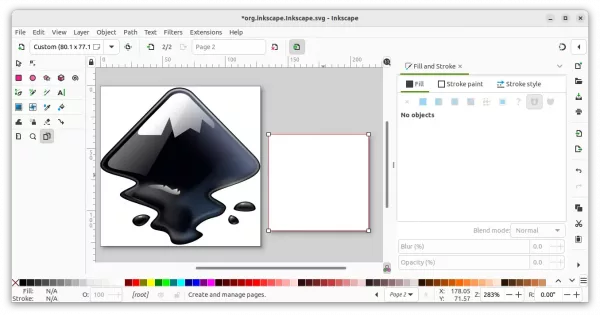 How to Install Inkscape via Ubuntu PPA:
The software provides non-install AppImage package for Linux in its official download page. User can alternatively install the universal Flatpak package from flathub.org, or get it in Ubuntu Software via Snap package (will be updated soon).
For those prefer the classic .deb package format, the Inkscape PPA was created that contains the software packages for Ubuntu 20.04, Ubuntu 22.04, Ubuntu 21.10 and their derivatives.
1.) Add the Inkscape PPA
Firstly, press Ctrl+Alt+T on keyboard to open terminal. When it opens, paste the command below and run to add the PPA:
sudo add-apt-repository ppa:inkscape.dev/stable
Type user password (no asterisk feedback) when it asks for sudo authentication, and hit Enter to continue

2.) Remove old package
To avoid conflict to the previous Inkscape 1.1.x, it's better to remove the old package first (if installed) by running the command below in terminal:
sudo apt remove --autoremove inkscape
2.) Install / Upgrade Inkscape
And finally install Inkscape 1.2 via command:
sudo apt update && sudo apt install inkscape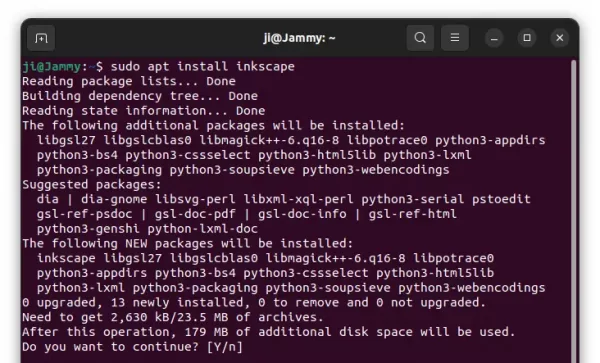 After installation, enjoy the new software release by searching for and launching from the Activities overview screen.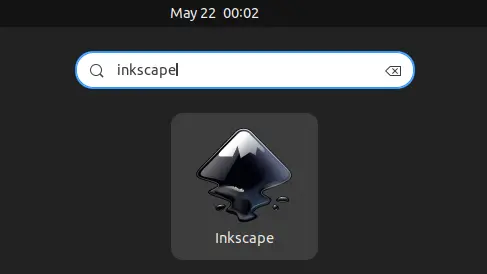 How to Uninstall:
If you want to remove Inkscape 1.2 and restore the package to the stock version in your Ubuntu repository, run the command below to purge PPA and downgrade Inkscape:
sudo apt install ppa-purge && sudo ppa-purge ppa:inkscape.dev/stable
If you just want to remove the image editor, open terminal (Ctrl+Alt+T) and run command:
sudo apt remove --autoremove inkscape
For the Ubuntu PPA, either remove the source line using "Software & Updates" utility under Other Software tab: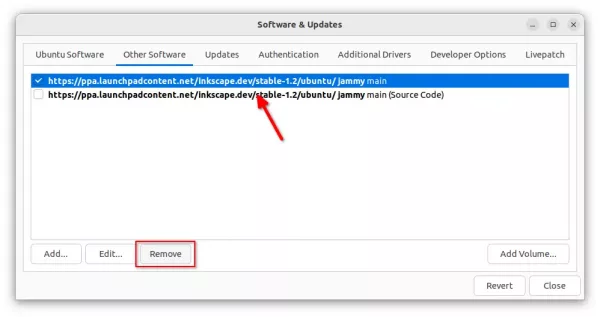 or run the command below in a terminal:
sudo add-apt-repository --remove ppa:inkscape.dev/stable-1.2