The Shotwell photo manager and viewer got a new point release few days ago. Here's how to install it in Ubuntu 22.04 and 23.04.
The new Shotwell 0.32.2 added .hif file format support. It's a HEIF variant usually taken by Sony Mirrorless Cameras.
Other changes are mostly bug-fixes, they include:
Fix using wrong data folder when starting profile through browser
Fix sendto in flatpak environment
Fix meta-data being written in a loop
Fix detecting false mtime changes
Fix broken aspect ratio of thumbnail when using external editors
Fix critical when exporting file with no exposure date
Fix minor leak in Flickr and Google authenticators
Enable C&P of paths in profile editor
Translation updates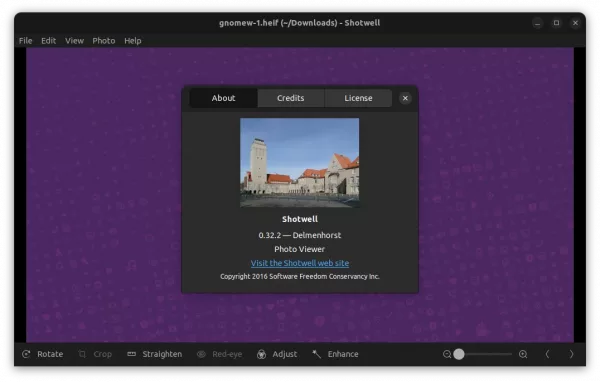 How to Install Shotwell 0.32.2 in Ubuntu:
Option 1: Flatpak package (Official)
Shotwell provides official package for Linux through universal Flatpak package. Ubuntu user can install the package by running the 2 commands below one by one.
Firstly, press Ctrl+Alt+T on keyboard to open terminal. Run command to make sure flatpak daemon is installed:
sudo apt install flatpak
Then, run command to install Shotwell as Flatpak package:
flatpak install https://dl.flathub.org/repo/appstream/org.gnome.Shotwell.flatpakref
Option 2: Ubuntu PPA
For those prefer the classic .deb package, I've upload Shotwell 0.32.2 into this unofficial PPA for Ubuntu 22.04 and Ubuntu 23.04.
1. First, search for and open terminal from your system application menu, or press Ctrl+Alt+T on keyboard. When it opens, run command to add the PPA:
sudo add-apt-repository ppa:ubuntuhandbook1/shotwell
Type user password (no asterisk feedback) when it asks and hit Enter to continue.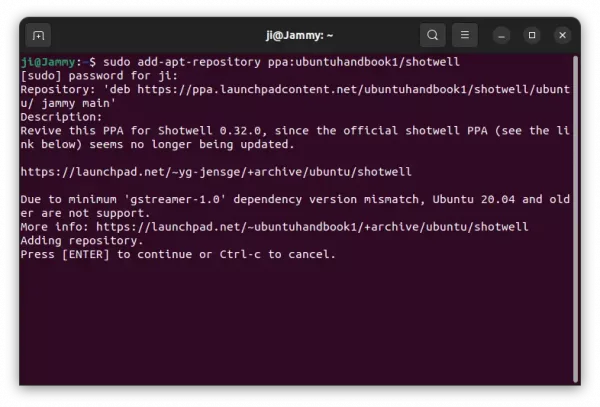 2. Next, launch Software Updater (Update Manager), then install the updates for the software package.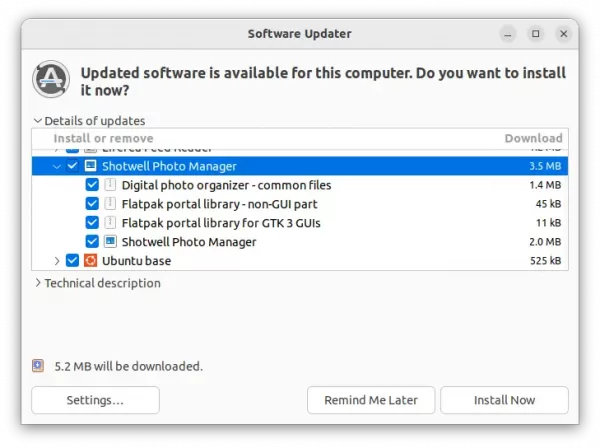 Or, run command in terminal to install/upgrade the Shotwell package:
sudo apt install shotwell heif-gdk-pixbuf
NOTE: Linux Mint user may need to run sudo apt update first to refresh package cache.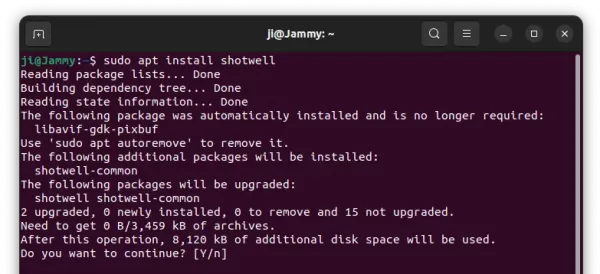 Finally, either right-click on your photo images to select open with the photo manager, or search for and launch shotwell from 'Activities' overview and enjoy!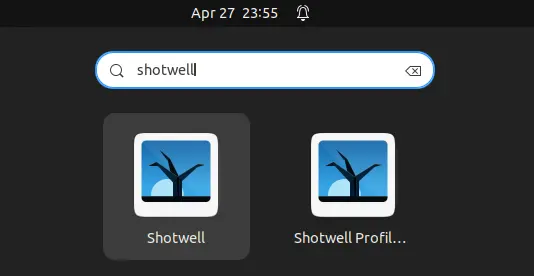 Uninstall Shotwell 0.32.2
For any issue, it's recommended to purge the Ubuntu PPA. Which, will remove PPA and downgrade shotwell to the pre-installed version.
To do so, open terminal (Ctrl+Alt+T) and run command:
sudo apt install ppa-purge && sudo ppa-purge ppa:ubuntuhandbook1/shotwell
For shotwell flatpak package, remove it by running command:
flatpak uninstall --delete-data org.gnome.Shotwell