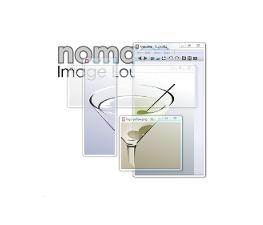 Nomacs is a small and fast image viewer which handles the most common image formats including RAW images. Additionally it is possible to synchronize multiple viewers on same computer or via LAN. It allows to compare images and spot the differences (e.g. schemes of architects to show the progress).
Nomacs image viewer works on Windows, Linux, and Mac OS. The latest version now is at 1.6.2 and here's how to install it in Ubuntu 13.10, Ubuntu 13.04, Ubuntu 12.10, Ubuntu 12.04, Linux Mint and their derivatives via PPA repository.
New features added in Nomacs 1.6:
Grid View for Thumbnails
Image Mosaicing Tool
Gif Player (Pause Animated Images and View Frame by Frame)
WebP on all platforms
Customizable Mouse Wheel
French Translation
Video:
Install Nomacs:
Ubuntu and Linux Mint users can easily install the latest version from PPA repository.
To do so, press Ctrl+Alt+T on your keyboard to open terminal. When it opens, run commands below one by one:
sudo add-apt-repository ppa:nomacs/stable

sudo apt-get update

sudo apt-get install nomacs
For Windows, other Linux, and source code go to the official download page