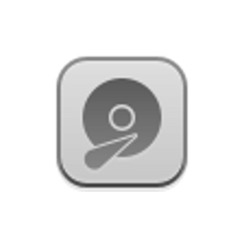 Disk Indicator is a simple system tray indicator applet for managing devices in Ubuntu.
The simple tool allows you to quickly access disk partitions and mount points. It also allows mount / unmount devices, view disk usage, and mount ISO images.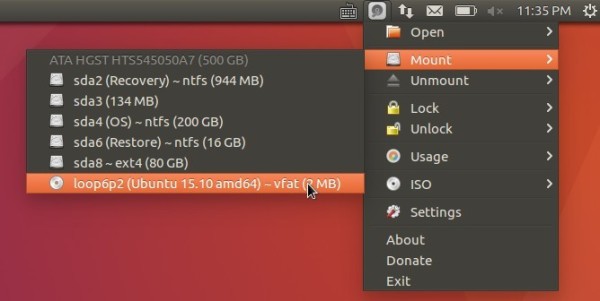 The software is developed by Tony George, the man behind Timeshift (system restore app). You can easily get this applet by adding the developer's PPA:
1. Open terminal (Ctrl+Alt+T) and run command to add the PPA:
sudo add-apt-repository ppa:teejee2008/ppa

So far the PPA contains the packages for Ubuntu 17.04, Ubuntu 16.10, Ubuntu 16.04, Ubuntu 14.04, and their derivatives.
2. Then update and install the disk indicator:
sudo apt update

sudo apt install indicator-diskman
For those who don't want to add PPA, grab the DEB package from HERE.
How to uninstall:
To remove the applet, either use Synaptic Package Manager or run the command below in terminal:
sudo apt remove indicator-diskman && sudo apt autoremove
The PPA can be removed by going to System Settings -> Software & Updates -> Other Software tab.