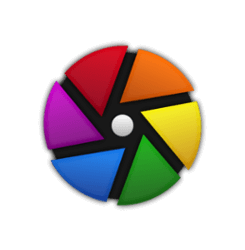 Open source photography workflow software and raw developer Darktable 2.4.4 was released a day ago as the fourth bugfix release for the 2.4 series. Here's how to install it in Ubuntu 18.04, Ubuntu 17.10, Ubuntu 16.04.
Darktable 2.4.4 release highlights:
Added 50% zoom option in darkroom mode to the navigation dropdown
Usability improvement – allow setting the radius when (de)selecting lines
OpenCL: better readability of debug output on memory usage
Drop unused clone masks when loading xmp files
Remove all sub masks when clearing cloning masks
PPM: Handle byte order when loading files
Fix #12165: Don't try to show dialog without gui
Fix an out-of-bounds memory access
And more bug-fixes.
White balance presets: Sony ILCE-6500
Noise profiles: Canon EOS 800D, Canon EOS Kiss X9i, Canon EOS Rebel T7i, Nikon COOLPIX B700, Nikon D5600, Olympus TG-5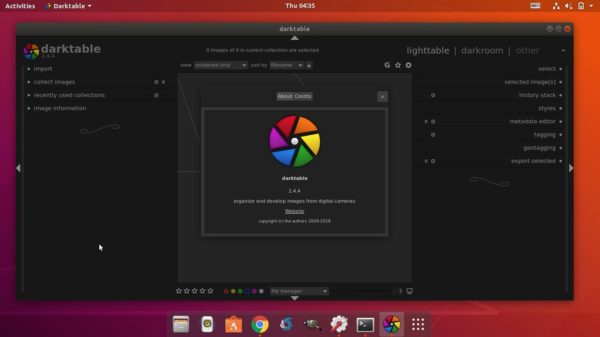 How to Install Darktable 2.4.4 in Ubuntu:
The software has a stable PPA contains the latest Darktable packages for Ubuntu 16.04, Ubuntu 17.10, and Ubuntu 18.04.
1. Open terminal by either pressing Ctrl+Alt+T on keyboard or searching for "Terminal" from app menu, when it opens, run command:
sudo add-apt-repository ppa:pmjdebruijn/darktable-release
Type in your password (no visual feedback while typing due to security reason) when prompts and hit Enter.

2. Then you can upgrade Darktable from an existing release using Software Updater: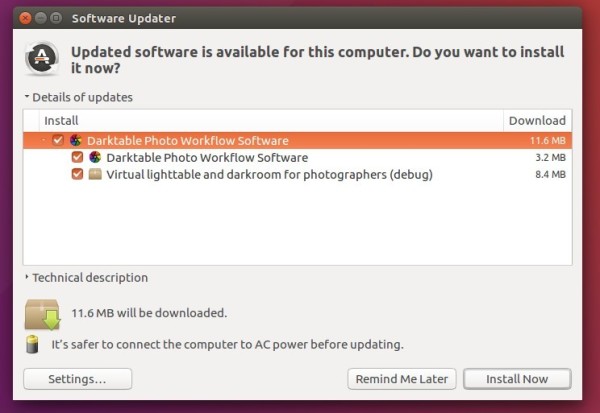 Or run the commands below one by one to install or upgrade the software:
sudo apt-get update

sudo apt-get install darktable
How to Restore
For any reason, you can easily remove the PPA repository and restore Darktable to the stock version in your Ubuntu main repositories via command:
sudo apt-get install ppa-purge && sudo ppa-purge ppa:pmjdebruijn/darktable-release