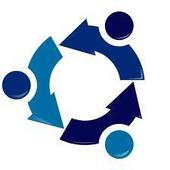 This simple tutorial shows you how to change computer name or hostname in Ubuntu 13.10 Saucy Salamander.
The deafult name was set while installing Ubuntu. You can easily change it to whatever you want in both Desktop & Server by editing the host file.
Tutorial Objectives:
Change Computer Name or Hostname in Ubuntu 13.10
Enjoy!
To get started, press Ctrl+Alt+T on your keyboard to open terminal. When it opens, run command below to check out your current hostname:
hostname
Then run command below the edit the host files. For Ubuntu Server, replace gedit with vim or other editor.
sudo gedit /etc/hostname /etc/hosts
It opens both hostname & hosts files in two tabs. There changes the 2 names to what you want.