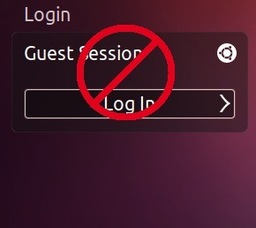 This quick tip is going to show beginners how to disable the Guest session from Ubuntu 13.10 Saucy LightDM Login Screen.
Guest Session comes default in Ubuntu Unity, which anyone can log into from the login screen without password. You can easily remove it by the steps below:
1.) Press Ctrl+Alt+T on your keyboard to open terminal. When it opens, copy and paste below code and hit Enter.
sudo gedit /etc/lightdm/lightdm.conf.d/50-unity-greeter.conf
2.) It opens the config file. All you need to do is add below line into the file and click save.
allow-guest=false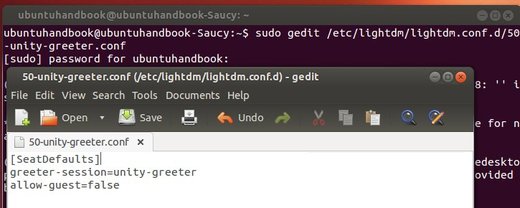 The changes will take effect when you restart your computer. Enjoy!