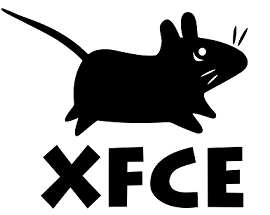 Whisker Menu for Xfce released v1.2.0 with more options and bugfixes. Here's how to install it in XUbuntu 13.10, XUbuntu 13.04, Xubuntu 12.04, XUbuntu 12.10 and other Linux distributions.
Whisker Menu is an alternate application launcher for Xfce. With it, you can browser, search, and marked as favorites through all of your installed applications.
What's New in version 1.2.0:
Fix popup script to show correct version information
Fix memory leak when reloading applications
Fix favorites and recent deleted when menu failed to load
Add option to load menu hierarchy
Add option to not include favorites in recently used
Add options to set custom commands
Add option to show recently used by default
Add option to position search entry next to panel button
Add option to position command buttons next to search entry
Add manual page for popup script
Use tabs for configuration dialog layout
Translation updates: Brazilian Portuguese, Bulgarian, Catalan, Croatian, Danish, Dutch, Finnish, French, German, Greek, Hebrew, Italian, Japanese, Malay, Norwegian Bokmål, Polish, Portuguese, Romanian, Russian, Serbian (Latin), Slovak, Spanish, Uzbek.
Install Whisker Menu 1.2 for Xfce4:
Press Ctrl+Alt+T on your keyboard to open terminal. When it opens, run commands below one by one:
sudo add-apt-repository ppa:gottcode/gcppa

sudo apt-get update

sudo apt-get install xfce4-whiskermenu-plugin
For Debian / Fedora / openSUSE and others, see installation guide on Whisker Menu Homepage
Once installed, right-click on panel and add this launcher by navigating to panel -> Add new item…