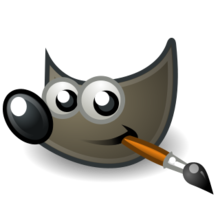 The popular image editing tool GIMP (GNU Image Manipulation Program) now is at version 2.8.10 stable. You can easily upgrade to the latest released via PPA. Here's how to do it in Ubuntu 14.04 Trusty, Ubuntu 13.10 Saucy, Ubuntu 13.04 Raring, Ubuntu 12.10 Quantal, Ubuntu 12.04 Precise and their derivatives such as Linux Mint, Pear OS, Elementary OS Luna.
See What's New in GIMP 2.8.10:
Core:
Set manifest as Windows 8 compatible
GUI:
Indicate if a file was exported in the Quit dialog
Add shortcuts and hint labels to the close and quit dialogs that make closing and quitting easier and more consistent
Rename the File->Export menu labels to match Save/Save as
Fix keyboard shortcuts on OSX Mavericks
Don't open lots of progress popups when opening many files
Correctly restore the hidden state of docks in single window mode
Libgimp:
Fix exporting an image consisting of a single layer group
Don't attempt to pick transparent colors
Plug-ins:
Fix crash in LCMS plugin if RGB profile was missing
General:
Fix compile on NetBSD (missing -lexecinfo)
Bug fixes
Translation updates
Install GIMP via PPA:
We can easily and always get the latest version of GIMP from otto06217's PPA because the maintainer promised the PPA will never die.
To add the PPA, press Ctrl+Alt+T on keyboard to open terminal. When it opens, run commands below:
sudo add-apt-repository ppa:otto-kesselgulasch/gimp
After that, check for updates via Software Updater as usual. Or run commands below instead:
sudo apt-get update; sudo apt-get install gimp