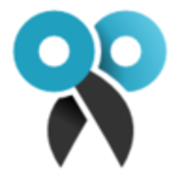 CopyQ is an advanced clipboard manager with searchable and editable history, and with support for text, HTML, images and any other custom format.
CopyQ 2.0.0 was release recently, it features local synchronization, faster tab loading and saving, and more. See the changelog:
Synchronize items with files on disk
Faster tab loading and saving (data format was changed; only backward compatible)
User can limit size of text items
Opening external image editor fixed on Windows
New logo and website
Lot of other fixes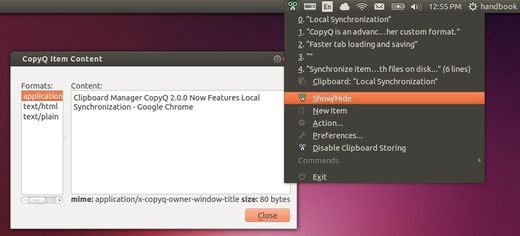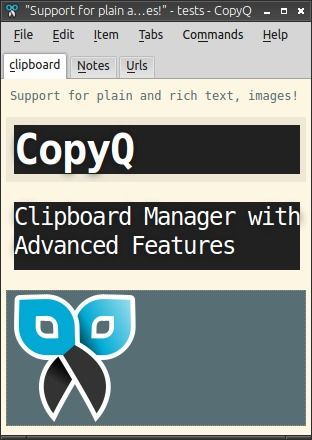 Install CopyQ in Ubuntu and Other Linux
The installers for Ubuntu 13.10, Ubuntu 13.04, Ubuntu 12.10, Ubuntu 12.04, Debian, OpenSUSE, Fedora now are available in sourceforge.net.
Download the package for your OS and double click to install CopyQ. Once installed, open it from Dash or Menu.
CopyQ website: http://hluk.github.io/CopyQ/